"Finally…
A Balmoral Personal Training Program That Will Tone Your Muscles, Make You Stronger & Melt Away Unwanted Body Fat"
From: Dan Clay
Owner – Dangerously Fit
Fair Warning…

If you're the type of person that procrastinates, likes to feel bad about themselves so they can get sympathy from friends, or refuses to take action and make a positive change for themselves then our Balmoral personal training program is not for you…
But.. if you can imagine yourself wearing your favourite skinny jeans gathering dust at the back of your closet and wearing your swimmers at the beach with confidence… then do this right now!
Be Honest With Yourself…
Are you fed up with:
 Feeling tired, sluggish & unmotivated to train

 Your clothes not fitting how they once did

 Not having the time to train and eat well

 Feeling unhappy with the way your body looks and feels

 Following fad diets that don't work and are impossible to stick to

 Lacking the motivation accountability and knowledge to succeed on your own
At last… Thanks to Dangerously Fit Personal Training Balmoral Beach You No Longer Have To Deal With That Again!
 No more fad diets, just follow a sensible easy to follow nutrition plan and our high energy, calorie melting workout will do the rest

 At Dangerously Fit boot camp Balmoral, we fuse (HIIT) high intensity cardiovascular exercise with strength training all in one workout which will melt a ton of calories, tone your muscles and shed the fat… fast!

 Because our high energy Balmoral personal training classes combine strength training with cardio training, you'll never have to feel uncomfortable in a big unfriendly gym again.

 We are serious about you seeing the results you deserve and will motivate, inspire and encourage you so you reach your goals!
Have a Look At Some of our Personal Trainer Balmoral Beach Clients in the sidebar…
Take a Minute to Think
Can you imagine yourself getting fit, strong and lean?… How good would it make you feel?
Simply click the register now button to get your 2 week trial for just $1… and because you can train at ANY of our Sydney locations you never need to worry about missing a workout.
It's more affordable than a Balmoral personal trainer and much more exciting than the gym… and I can say with confidence it's the most effective workout program known to man.
And if you're not happy with the results… I don't want your money… just check out my ironclad guarantee…
Balmoral Beach Boot Camp 2 Week Trial For Just $1 – Numbers Limited
Just Click The 'Register Now' Button Below To Book Your $1 Two Week Trial…
Or Call 1800 791 446 To Learn More Today.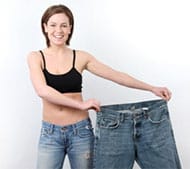 Yours in health,

Dan Clay
Dangerously Fit Boot Camp
Balmoral Beach, Sydney, 2571
Where to find our Balmoral Beach Group Personal Training…
Reference: Balmoral Beach