We're the ONLY Sydney Fitness Program Who Cares Enough About Your Results to Pay for Your Body Transformation!
Yes That's Correct…
If You Successfully Complete the Transformation – It's FREE!

---
Hi, it's Dan here from Dangerously Fit.
If you're totally happy with your dream body, then do not read this.
However, if you may be just a little off track with your health and fitness goals, I think this may be perfect for you!
But before you read on, please let me ask a few questions to see if you're right for this program…
1. Are you truly satisfied with your body and your health?
2. Are you proud of your body when you go to the beach?
3. Are you happy with the reflection you see when you look in the mirror?
4. Do you get spontaneous compliments from friends, family and loved ones?
If you're not totally satisfied with how you look and feel, it's not the situation that's the problem – it's how you respond to the following two questions…
WHAT are you going to do about it?
And…
WHEN will you finally get around to doing something about it?
You see, you only get one shot at life and one chance to take opportunities when they present themselves.
Getting in shape and staying that way isn't rocket science… all it takes is a fitness program that's fun and motivating, combined with a healthy diet and the support of like-minded people and bingo!
That's why I created The Dangerously Fit 6 Week Body Transformation Program… This program is the environment responsible for creating arguably more success stories than any other fitness program in Sydney.
It's 6 weeks of "no-nonsense" fat burning workouts combined with eating right and the accountability of like-minded people…. …And after it's over, you'll be in killer shape.
Transform Your Body and it's FREE!
Here's how it works… You lose heaps of ugly body fat during the 6 week challenge and I'll pay for it – Guaranteed!
Here's How We Both Win…
You take part in the challenge and get killer results – I use your results to promote the next challenge and help more people reach their goals.
It's a win-win… Which is why I'll do everything possible to help you succeed and become another one of our success stories.
As You Can See from the videos below and before and after photos on the right of this page, this program REALLY Does Work…
"Simon Shipp Lost 18.8kg's &
16.4% of his weight in just 6 weeks!"
Vanessa lost 10 kilos and 12%
of her bodyweight in just 6 weeks!
Mike Lost 14.5 Kilos and 15%
of his bodyweight in 6 Weeks
Jackie Tate lost 8.1Kg & 11.5%
of her bodyweight in Just 6 weeks
Liam lost 10.6 kilos, 11.3% of his total
bodyweight in just 6 weeks and 23 Kilos In 12 Weeks
Linda Lost 10 Kilos and 11.2%
of her bodyweight in just 6 Weeks!
Our Members Have Achieved Fantastic Results… And You Can Too!
Get Better Results than Personal Training at a Fraction of the Cost!
Here's What You Get When You Register…
 One week before the challenge begins you will be invited to attend our nutrition and exercise workshop so you have all the tools you need to start the challenge from day one.

 Health assessment, body measurements and 'before & after' pictures on week 1 and week 6.

Unlimited access to all 80 fitness classes that run in 12 Sydney locations 6 days per week so you never have to worry about missing a workout.

A nutrition plan designed by one of Sydney's leading nutritionists which will show you what to eat, how much to eat and when to eat it.

 Online access and weekly coaching via email with your very own Body Transformation personal trainer to keep you accountable and motivated.

 Online access to your very own Body Transformation nutritionist to answer all your questions.

Quick, Fun, high energy 45-minute workouts specifically crafted for maximum weight loss.

 Access to our 'Closed' 6 Week Body group on Facebook, the support you'll receive from other like-minded Dangerously Fit members is priceless!

A workout program you can do on the days you can't make your fitness classes.

Special Saturday 6 Week Body Transformation Fat Burning Classes designed to supercharge your metabolism and turn your body into a fat burning machine.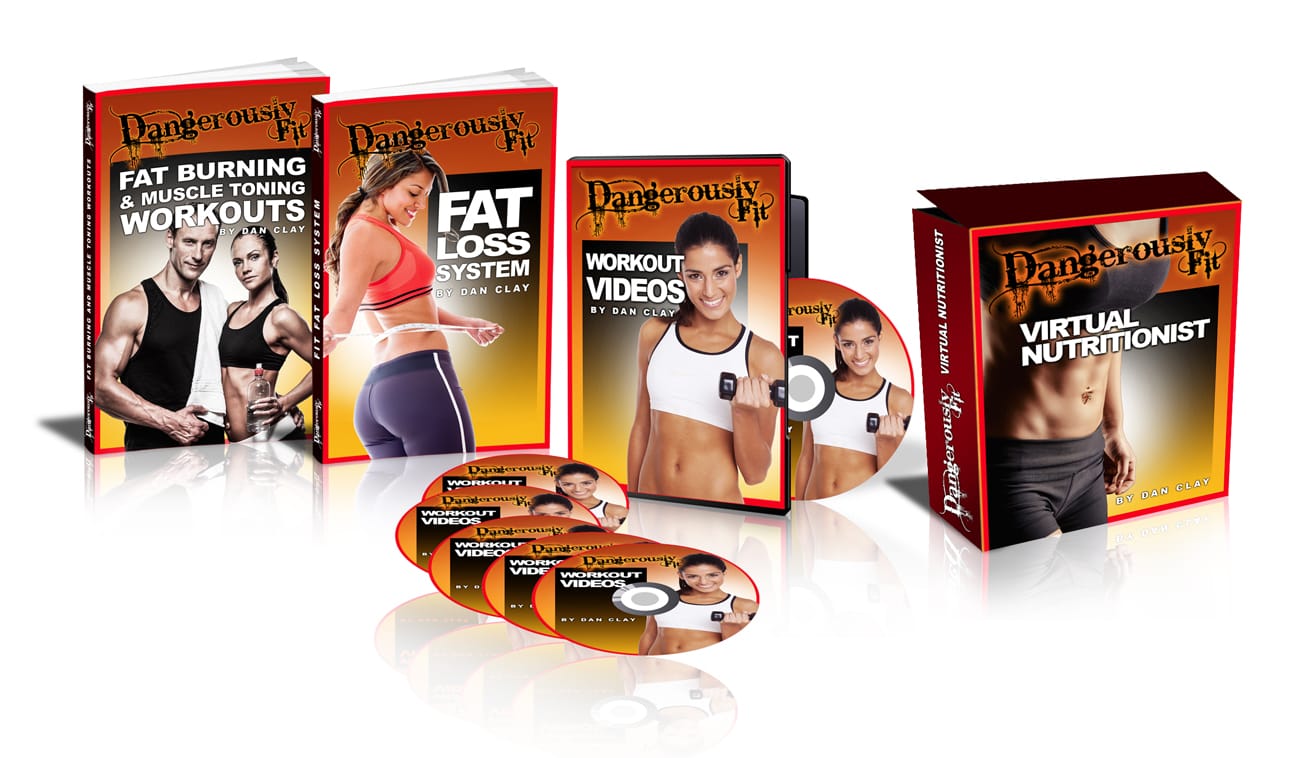 And the Winner Will Receive…
Dangerously Fit Boot Camp: 1 Year Membership VALUE $2364
Dangerously Fit Equip: Free fitness pack including a kettlebell, boxing gloves, quick wraps & speed rope VALUE $150
The Style Consultants: FREE personal styling makeover VALUE $150
Awaken: FREE Kinesiology, Aromatherapy or Hawaiian massage VALUE $120
Bondi Massage: FREE sports massage or reiki session VALUE $50
FREE Dangerously Fit t-shirt VALUE $45
Lose 10% of Your Bodyweight in 6 Weeks And You Won't Pay a Cent!
Yes that right… if you successfully complete the Dangerously Fit 6 Week Body Transformation Challenge by losing 10% of your total bodyweight I'll pick up your bill and you won't pay a cent – Guaranteed!
But First I Must Warn You, I Do Not Accept Everyone Who Applies for this Program…
If you're the type of person that procrastinates, would rather whine and complain about bad genes, likes to feel bad about themselves so they can get sympathy from friends, or refuses to take action and make a positive change for themselves then this 6 Week Body Transformation Program isn't for you… it's ONLY for action takers… PERIOD.
I'm putting my hard-earned reputation on the line and if I don't think we're compatible and can work together, or that you can't follow the instructions for 6 weeks – then I can't accept you into this program, numbers are strictly limited and we always fill up fast.
However… if you're committed to having the kind of body you desire… and living the kind of life you KNOW deep down inside you deserve… then I'm willing to help you get there as QUICKLY as possible.
If this sounds like you… click the register button below to secure spot and get serious results
There are three types of people in this world: those who make things happen, those who watch things happen and those who wonder what happened.
Which one are you?
You're a smart person and I'll trust you'll make the right decision.
Wishing you the best of health.
Dan Clay
Dangerously Fit
1300 363 559
P.S. – Remember, lose 10% of your bodyweight in 6 weeks and your transformation is on me!
P.P.S. – There are only so many people we can train at any one time, so this program is strictly limited to the first 150 people to register… and this program always fills up fast.
P.P.P.S. – Something for you to think about… 6 weeks from now, you will be one month older and maybe a couple of kilos heavier, OR… you can be 6 kilos lighter, feel great about yourself and have heaps more energy… It is up to you! Don't put it off to another day… click here to register now.