DFA Courses Will Equip You With A Unique Set Of Skills That Will Separate You From Your Competition & Make You The Go-To Fitness Professional In Your Area!
Online CEC Courses For Personal Trainers & Fitness Professionals
Accredited with AUSactive, EREPS, REPS NZ and recognised internationally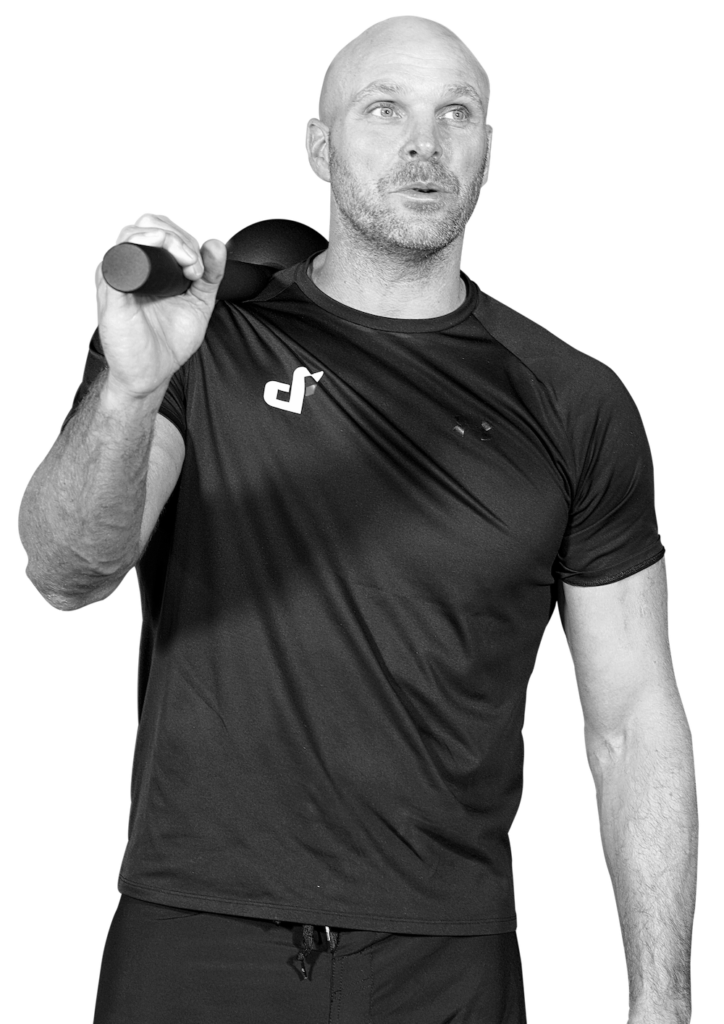 The fitness industry is very competitive!
Every year there are more health clubs, 24-hour gyms, personal training studios, Crossfit Boxes and functional training gyms chasing the same size pool of customers.
Standing out in this busy, over-saturated industry is tough!
If you want to survive and thrive in todays busy marketplace you must have a unique set of training skills that set you apart from your competition and make you the go-to fitness expert in your local area.
The Dangerously Fit Academy offer cutting edge education in the area of unconventional training and functional fitness using the most effective principles and training tools. 
Our World Class courses educate personal trainers, health professionals, sports coaches and athletes on how to use a large selection of functional training tools with proficient technique, programming that delivers outstanding results and fun, effective workouts that will blow your competition away!
COURSE BUNDLES
- IFSC
- ULTIMATE BAGS
- MACE & CLUBS
What an amazing course! Did the Kettlebell Level 1 & 2 and took so much away from it. Dan was professional, approachable and has very good teaching material.
100% Recommended. I did Steel Mace mastery and Steel Clubs level 1, at the moment I'm doing Steel clubs level 2. Dangerously Fit is one of the most useful Certifications I have ever done (and I have done a lot). Looking forward for future courses and seminars with Dangerously Fit.
Just completed Level 1 Kettlebell course with Dan in Sydney. It was an amazing experience learning from such a skilled professional. Jam packed hands on training, constant review of the exercises, any kind of questions related to kettlebell answered. overall we had fun and knowledge at one go..loved it.. looking forward to other courses. Thank you Dan.
I've just completed Steel Mace Level 1. It's a fantastic course. The majority of content is presented in easily accessible short videos with great attention to detail. You will learn a vast array of steel mace techniques. Highly recommended.
I just finished up the Steel Mace Mastery Class all online! I loved it! The videos are well done, to the point with descriptions below. My mind was blown when I sent in my assessment and the return email was a screen shot of my video with circles and a detailed description of how to correct myself. Priceless. Thank you Dan and my elbows thank you too! 😁 Will be back for the clubs next!
Well, I just have to say as an already qualified Master Personal Trainer and Qualified Diet & Nutritionist, I already carry a Level 2 Kettlebell Instructor recognized by EREPS and REPS. However, after a good chat with Dan he insisted I should try Dangerously Fit Level 1 & 2 (online as my business is in Spain)… and WOW WOW WOW what an awesome choice and advice I took. The Level 1 had basically more exercises to perform than I had to do on my already Level 2, and the DF Level 2 surpasses anything ive witnessed. Dan corrected several areas which after the correction not only did I feel the difference it made me happy and excited that I can now teach much better and correct form especially on Kettlebell exercises I hadn't even tried or seen. The feedback is second to none the video tutorials are so detailed. My only suggestion is if you practice the juggling either first work on fast feet or invest in Steel toe cap trainers!!!!! Dan and DF thank you and I look forward to the Mace Training that I will be applying for. 'When we stop learning We stop Earning".
I just completed the Functional Strength Masterclass in Sydney, yesterday. Four full-on hours of foundational kettlebell, heavy club and steel mace techniques – and at times pretty challenging. I came away with several new and super-valuable things to add into my otherwise socially isolated functional strength workouts. I would recommend this to anyone who wants to get 'real' world strong, and develop mobility and endurance. It's awesome, and Dan's instruction style is easy-going and also easy to implement.
Awesome weekend learning new skills with the kettlebells, Dan was a great instructor to learn from, very clear instruction, methods and programs that I have started using every day and will continue doing so. I will be looking forward to the next course in October using steel clubs and steel mace. (which I have just ordered through Dan). I highly recommend the kettlebell course for personal use or for personal trainers.