Attention Personal Trainers...
...Would You Like To Ignite Exciting New Business Opportunities With Unique Skills That Will Make You Stand Head & Shoulders Above Your Competition Making You The Go-To Fitness Pro In Your Area?
Why Be A Generalist When You Can Be A Specialist & Dominate Your Competition?​
Become An International Functional Strength Coach (IFSC)
Inside The IFSC Certification You'll Discover 8 Action Packed Online Courses, In-Depth Learner Manuals, Face-To-Face Workshops, Plus Support & Accountability From Our Team Of Experts
The fitness industry is very competitive.
Every year there are more 24-hour gyms, health clubs, Crossfit boxes, functional training gyms, boot camps and personal training studios chasing the same size pool of customers.
To succeed in the fitness industry you need more than just a Cert 3 and Cert 4 personal trainer certification to separate your fitness business in this crowded marketplace.
To thrive, you need a unique set of training skills that sets you apart from your competition and makes you the go to fitness professional in you local area.
You need the right knowledge that gets results and makes you stand out from your competitors, telling your prospects that you're the go-to personal trainer in your area…
…And it all starts with you choosing industry-leading education.
The IFSC was developed exactly for this reason, to offer personal trainers cutting edge education using the most effective principles and training tools to supercharge your fitness career.
Have you ever stopped and asked yourself…
"Why would my prospect choose to train with me over every other option available to them"?
Just imagine how confident you'd feel knowing that you had an additional 8 functional strength certifications in your training arsenal.
Who would you choose if you were hiring a personal trainer?
The personal trainer with;
a) A Cert 3 and Cert 4.
Or…
b) The personal trainer with a Cert 3 and Cert 4, plus…
It's a No-Brainer…
Having an extra 8 certifications under your belt gives you a huge advantage over your competition.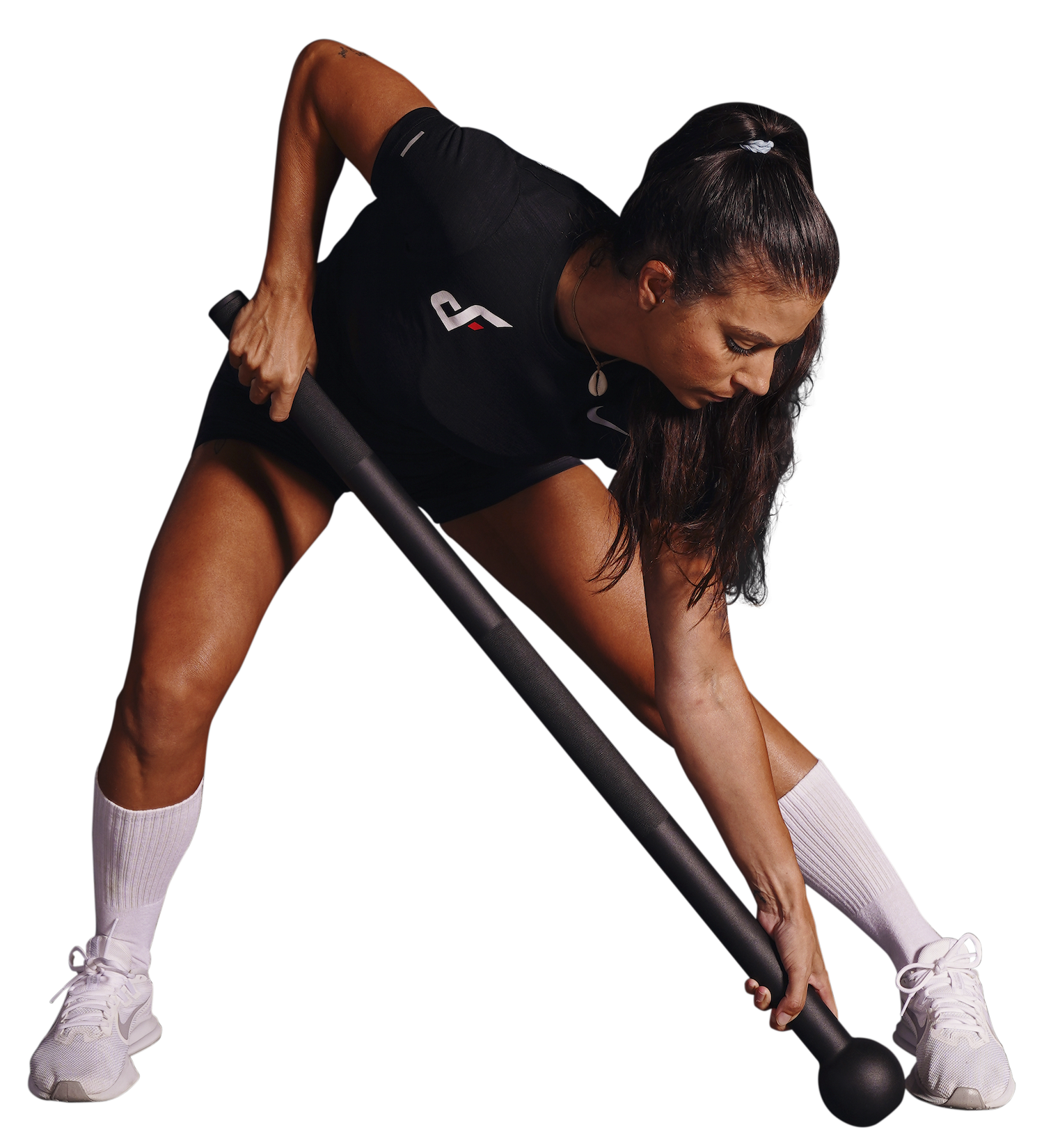 You see, the Cert 3 and Cert 4 is the beginning of your education… not the end.
The IFSC course covers much of what the Cert 3 and Cert 4 missed… AND… a whole lot more.
The IFSC bridges the gap.
Plus, by becoming a specialist in a unique skill set you'll separate yourself in the marketplace and put yourself in a category of one… instead of the average personal trainer who is one in a category of many.
Think about it, who earns more… a brain surgeon or a GP?
Specialists earn more than generalists.
And, so it is with fitness too.
By offering something different and specialising you can charge more per hour and compete against less personal trainers offering the same services.
This course will quickly pay for itself by helping you to…
With the option of interest free payment plans of up to 6-months, investing in yourself and in your business has never been so affordable!
Love it mate, can't get enough of functional strength training 👍. All the courses are presented concisely and are easy to digest. Dan is a great instructor and I had a lot of fun with the courses. Thanks for being such a great and reliable resource. Dangerously Fit has been a huge asset to my personal training business.
Thanks heaps mate, your courses have helped me gain more clientele! The Steel mace course is unmatchable with a set of really high quality explainer videos. Up to the point, and accessible easily, each video highlights the DOs and DONTs with mace training. I'm looking forward to the Kettlebell and Steel Clubs Certifications.
Hey, my name is Dan Clay and I'm the founder of Dangerously Fit.
Would you like to…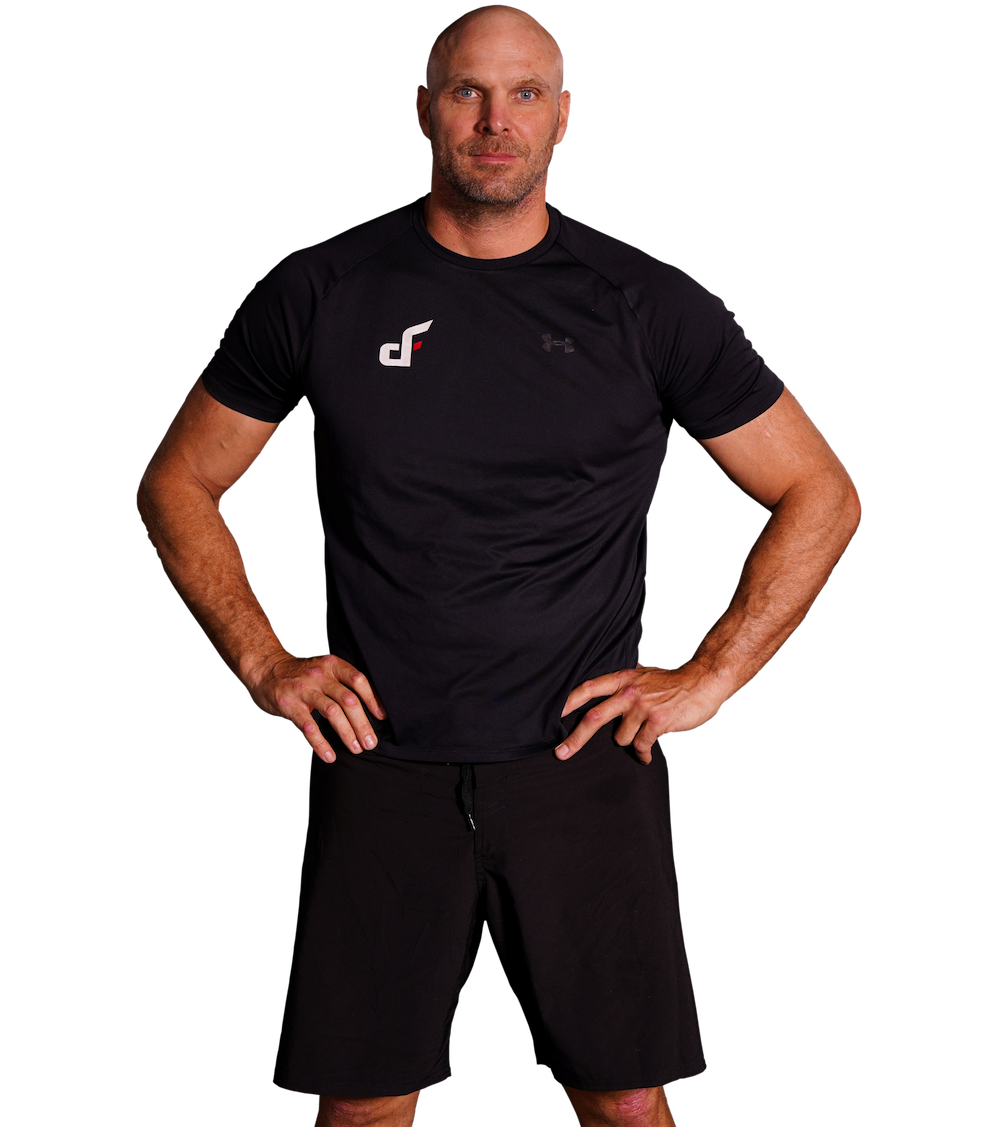 What Is Functional Strength Training?
The focus of functional training is to enhance the movement patterns and motor skills that are required for the individual to perform optimally in everyday life or sport.
Most of the movements involve mimicking primal movements such as, squat, hinge, push, pull, twist, lunge, and gait.
A balanced functional training program should involve multi joint exercises, that are performed on two feet, in multiple planes of motion either bilaterally or unilaterally.
The IFSC certification integrates the principles of functional training into a complete strength system that will help your clients look better, perform better, and with far less risk of injury.
Get Accredited In The Following Functional Strength Systems
Become a Certified Functional Strength Coach Accredited with AUSactive, EREPS, Reps NZ & Recognised Internationally
Upon successful completion you'll receive 51 CEC Points with AUSactive
EXPAND YOUR SKILL SET & TRANSFORM your career
Here's how it works…
After you enrol we jump on a face-to-face Zoom orientation call where I run you through the eLearning platform, show you how to get started and answer any questions you may have.
You begin studying the first course and we immediately send you via courier your DF fitness equipment.
When you feel ready, complete your theory assessment online and send us your practical videos via WhatsApp or Dropbox.
Once you successfully complete the course you will receive your certificate and gain access to the next course.
We repeat this process until all of the courses inside the IFSC are successfully completed.
We're here with you every step on your journey with same day WhatsApp support, 1-1 Zoom calls, regular accountability check-ins and live workshops.
BONUS: Attend Live Workshops
Hone your technique, sharpen your teaching skills and network with like-minded people at a Dangerously Fit workshop in your local city.
The intrinsic 1-1 coaching, personalised feedback and real world experience you'll gain at a live event will boost your confidence and give you the tools required to train your clients with expertise.
(Note: You do not have to attend live events in order to successfully complete the course, the course can be completed 100% online.)
Dangerously Fit Academy is LEGIT 🔥 I enrolled into the Kettlebell Level 1 & Level 2 course in Melbourne and I have to say it was just an awesome experience! I learnt so much in 2 days that has now really grown my knowledge and ability to perform new exercises confidently and safely with Kettlebells. Dan is a smart, approachable and fun guy who just instantly makes you feel comfortable and eager to learn! He knows his stuff, his teaching style is perfect. If you're looking for a sign to do a Kettlebell course THIS IS IT! Had so much fun and learnt so much! HIGHLY recommend Dangerously Fit Academy and will be returning for more courses in the future 💪
I just completed Kettlebell Principles Level 1 and Kettlebell Supremacy 2 with Dan here in Melbourne. Given all the positive words I'd read about Dan and his courses it's fair to say that my expectations had been set pretty high. Well Dan smashed those expectations right out of the park. Brilliant program content and exceptional coaching/teaching style. Dan's kitted me out with a serious bunch of skills that will serve me well into the future. I couldn't have asked for more from either Dan or the Dangerously Fit course. Knowing how great they are only makes me more eager to launch into the Steel Clubs course when it's run.
THE #1 FUNCTIONAL STRENGTH CERTIFICATION FOR FITNESS PRO'S
If You Answered YES Then You're In luck!
Whether you're a personal trainer, group fitness instructor, physiotherapist, sports coach or athlete… the IFSC certification will show you step-by-step how to train, coach and program for maximum results!
Course was great! Well structured and professional. Dan was very knowledgeable, I now feel confident in my own technique and in able to coach successfully my clients. Great course! Thank you Dan!
100% Recommended. I did Steel Mace mastery and Steel Clubs level 1, at the moment I'm doing Steel clubs level 2. Dangerously Fit is one of the most useful Certifications I have ever done (and I have done a lot). Looking forward for future courses and seminars with Dangerously Fit.
Only
5 Spots
Available Per Enrolment!
There are only so many hours in a day and only so many students that I can privately mentor. So, to ensure you receive the highest level of support, 1-1 personal attention and private coaching… I only accept 5 students per enrolment.
Enrol TODAY For Only $1997
6 Monthly Instalments Of $333
Get
$2301
Worth of Additional Bonuses!
If You Enrol Today I'll Include All of These Bonuses Worth $2301...
And, I'll Do That Because I Want to Reward the Action Takers.
Plus, enrol today and you will receive $452 worth of Free Dangerously Fit Functional Training Equipment. Including a DF kettlebell, steel mace, steel club, Bulgarian bag, aqua power bag and sandbag. Just cover shipping, see the FAQ for T & C's.
Here's What's Included In The DF Functional Pro Bundle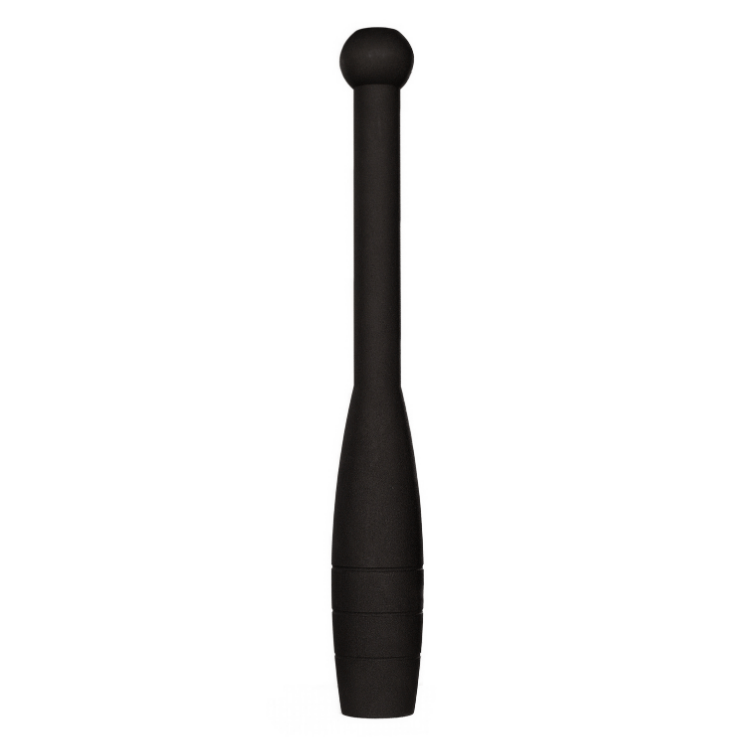 Enrol TODAY With No Risk!
If by the time you finish this course you're not the #1 personal trainer in your area and have a flood of new prospects banging on your door begging you to work with them…
…I'll continue to mentor you for FREE until you stand head and shoulders above all your competition and are the most highly sought after fitness professional in your area!
That's how confident I am of the high level of teaching, excellent content and fresh new ideas you'll discover in this course.
Frequently Asked Questions
The IFSC online course was very comprehensive in video and theory content. With so many exercises to learn, the videos are nice and short and direct to the point. I loved how Dan pointed out common error points and cues to ensure optimal and safe exercise form. Dan was also always fast in answering any queries, flexible and very helpful giving pointers to be more energy efficient and what to apply to reduce the risk of injury. Also loved how the course is packaged with equipment! Very unique equipment at that! The equipment is very functional and different to your common gym ones!
Well, I just have to say as an already qualified Master Personal Trainer and Qualified Diet & Nutritionist, I already carry a Level 2 Kettlebell Instructor recognized by EREPS and REPS. However, after a good chat with Dan he insisted I should try Dangerously Fit Level 1 & 2 (online as my business is in Spain)… and WOW WOW WOW what an awesome choice and advice I took. The Level 1 had basically more exercises to perform than I had to do on my already Level 2, and the DF Level 2 surpasses anything ive witnessed. Dan corrected several areas which after the correction not only did I feel the difference it made me happy and excited that I can now teach much better and correct form especially on Kettlebell exercises I hadn't even tried or seen. The feedback is second to none the video tutorials are so detailed. My only suggestion is if you practice the juggling either first work on fast feet or invest in Steel toe cap trainers!!!!! Dan and DF thank you and I look forward to the Mace Training that I will be applying for. 'When we stop learning We stop Earning"
Just completed kettlebell courses level 1 and 2. Was amazing!! Learnt so much over the weekend, Dan is an awesome and knowledgeable teacher. Highly recommend
I took the Kettlebells and Clubbells level 1 and 2 with DFA and I leave really happy with how they assess and are open to answer any doubts or concerns via mail or Whatsapp. I really like to ask tons of questions and Dan patiently has answered every single one of them, and I truly appreciate it. 100% recommended.
Just completed the kettlebell level 1 course. All done online, enjoyed every bit as I wanted to pick up a new skill while being in Isolation. This was the perfect thing. All Videos were put together really well and very easy to understand. Highly recommended for those who love functional fitness and are interested in learning a great new Skill.
I just completed the Functional Strength Masterclass in Sydney, yesterday. Four full-on hours of foundational kettlebell, heavy club and steel mace techniques – and at times pretty challenging. I came away with several new and super-valuable things to add into my otherwise socially isolated functional strength workouts. I would recommend this to anyone who wants to get 'real' world strong, and develop mobility and endurance. It's awesome, and Dan's instruction style is easy-going and also easy to implement.
Just completed Steel Club 1 and 2 online. I took the course purely for my own self development but I can see why, as a personal trainer, you would want to invest in yourself and add this to your business. It would certainly provide a point of difference and set you apart from the crowd. Dan's teaching style is empathetic and effective with guidance and corrective instruction being given where required. Videos are clear and of high quality and as a bonus, the course material will provide a comprehensive, lifelong reference source for the future. Highly recommended!
I've started to train select clients with Clubs, and Mace work. It's so good to include these new skills in what I have to offer as a personal trainer. We're incorporating some fundamental movements into programming. The clients love it – partially because it's something different and because, well, it's also slightly dangerous. No pun intended :). In all seriousness, they can see the benefits with the challenges of offset and hip hinge type movements. I'm hoping they love it mainly because I'm so enthusiastic about the benefits I've personally experienced: My grip strength has exponentially increased. My mid/upper back and shoulders are stronger (which was what interested me in this type of movement in the first place) Much more aware of activating supporting upper and lower body muscles before lifting, swinging, or moving anything unstable above my head. I could go on further, but in summary these courses have been invaluable – thanks again.
What an amazing two days with Dan from Dangerously Fit in Adelaide! This was a comprehensive workshop that taught us the history and fundamentals of 'Hardstyle' Kettlebell training. The content in both courses were structured extremely well, making it easy for all participants to understand and apply the correct technique to clients. Dan is a professional, approachable and an excellent facilitator, so I would highly recommend for anyone interested in Kettlebell training to register for both the level 1 and level 2 courses. Thanks again Dan! 🤓
Highly Recommend Dangerously Fit Academy. I just completed the level 1 & 2 online KB Courses. The content was easy to follow and understand. The feedback and correction of exercises was fantastic. If you're looking to add some further knowledge and skills to your current training regime as an individual or as a Coach Dangerously Fit has all your needs covered.