Kettlebells Are The #1 Functional Training Tool Every Fitness Pro Needs To Master!
Separate Yourself From The Competition & Become The Go-To Fitness Expert In Your Area!
Become An Internationally Certified Kettlebell Instructor Online
Inside Kettlebell Level 1 & Level 2 You'll Discover 440+ Minutes Of High Quality Online Video Content Accompanied By 2 In-Depth Learner Manuals & Support From Our Expert Team Of Coaches
Become a Certified Kettlebell Instructor Accredited With AUSactive, EREPS, Reps NZ & Recognised Internationally.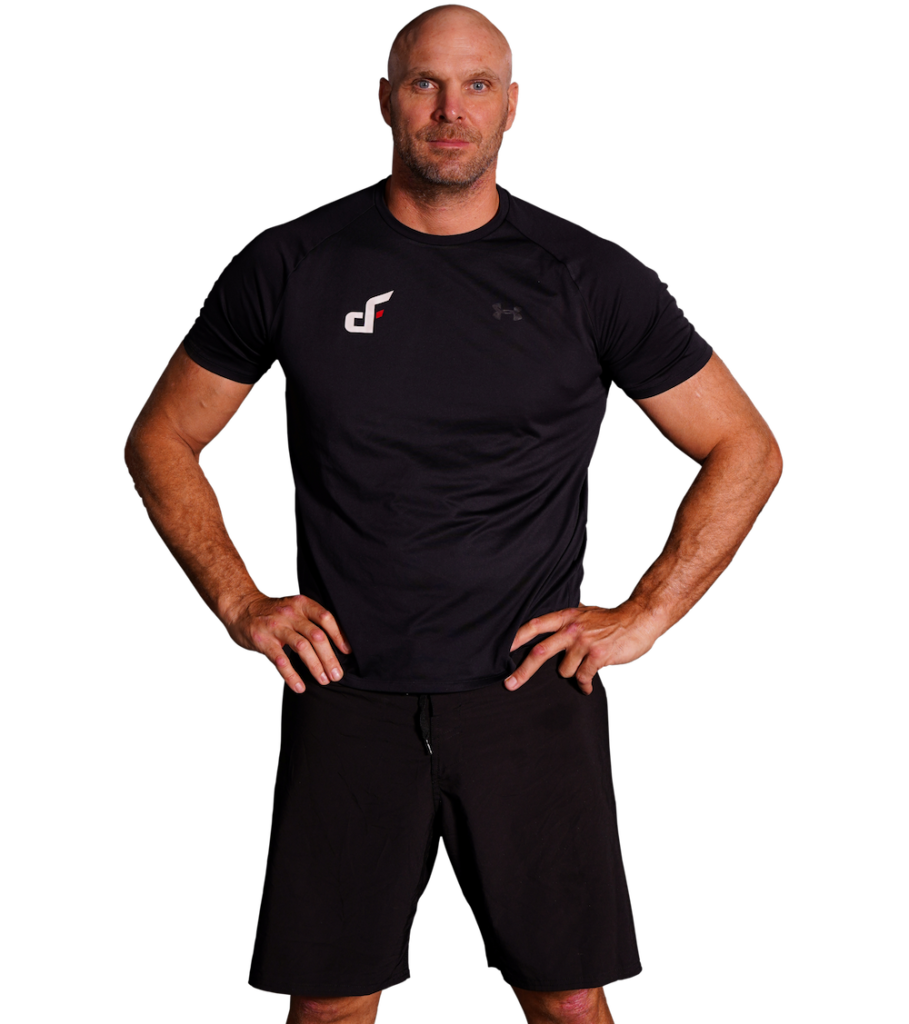 Hey, my name is Dan Clay and I'm the founder of Dangerously Fit.
The fitness industry in Australia is very competitive!
Each year your local area is flooded with more personal trainers, more fitness instructors, more box gyms, more functional studios and more boot camps…. 
…All chasing the same size pool of customers.
Standing out in this overcrowded marketplace is tough, have you ever asked yourself?…
Why would my prospects choose to train with me over every other option available to them?
What unique services can I offer to my clients that my competition doesn't?
What do I need to do to stand head and shoulders above my competition and be the #1 fitness expert in my local area?
The answer?
New skills and knowledge that will blow your competition away making you the #1 choice to help your prospects achieve their health and fitness goals.
Working Over 600 Muscles in Just a Few Short Minutes Kettlebells are The Most Versatile Piece of Equipment in ANY Gym
Kettlebell training is one of the hottest markets in the fitness industry right now and one of the most useful and versatile pieces of kit you'll find in ANY gym.
The strength and conditioning results the kettlebell delivers makes them a training tool EVERY personal trainer needs to have in their training tool box.
For years athletes, celebrities and armed forces have used kettlebells because of the superior gains in strength and fitness.
Working 600+ muscles in just a few short minutes will help your clients burn more fat, build more lean muscles mass, and ramp up their metabolism more than any other training method.
One of the things that I hear most from my students is that once they incorporate kettlebells into their training programs they have see their client base and income explode.
Why?
Clients that achieve great results are happy and will continue to train with you for longer which increases their lifetime value and your profit.
Plus, happy clients will refer more friends and family helping you to build a stable, predictable fitness business that you can scale and grow.
With kettlebell training quickly growing in popularity in so many areas of the fitness industry, there are exciting new business opportunities for a qualified kettlebell instructor to explore.
Why Train With A Kettlebell?
THE #1 KETTLEBELL CERTIFICATION FOR FITNESS PROFESSIONALS
If You Answered YES Then You're In luck!
Whether you're a personal trainer, group fitness instructor, physiotherapist, sports coach or athlete… Dangerously Fit Academy Kettlebell Courses show you step-by-step how to train, coach and program for maximum results!
LEVEL 1

KETTLEBELL CERTIFICATION
ACCREDITED WITH AUSACTIVE, EREPS & REPS NZ
Immerse yourself in this exciting course which includes 49 video lessons, spread out over 7 action packed modules showing you step-by-step, how to master kettlebell training… even if you're a complete beginner!
Enrol Today For Only $197 AUD
LEVEL 2 KETTLEBELL CERTIFICATION
ACCREDITED WITH AUSACTIVE, EREPS & REPS NZ
Immerse yourself in this exciting course which includes 44 video lessons, spread out over 11 action packed modules showing you step-by-step, how to master kettlebell training… even if you're a complete beginner!
Enrol Today For Only $197 AUD
KETTLEBELL LEVEL 1 & 2 COMBINED - SAVE $97!​
ACCREDITED FOR 10 CECS WITH AUSACTIVE, 9 LLS WITH EREPS & 20 CPDS WITH NZ REPS
Enrol Today For Only $297 AUD
Enrol Today & Get $149 Worth Of FREE Bonuses!
Get access to this exclusive kettlebell workshop, originally attended by a select group of personal trainers who paid $550 each to participate. Now, you can watch the live recording in high definition and get the same in-person workshop experience from the comfort of your own home.
The Dangerously Fit Aqua Bag combines the versatility of the Bulgarian bag with the dynamic force of water to build strength, stability and explosive power like no other training tool on the planet! Pick up the aqua bag and instantly discover the unforgiving properties of training with water.
100% Money Back Guarantee!
Enrol TODAY With No Risk!
If you're not totally satisfied with my Kettlebell courses then I INSIST you contact me for a 100% 'no questions asked get your money back refund'.
That's how confident I am of the high level of teaching, excellent content and fresh new ideas you'll discover.
Just email me within 7-days of purchasing your course and I'll refund your payment… no questions asked.
You have absolutely nothing to lose and everything to gain!
Frequently Asked Questions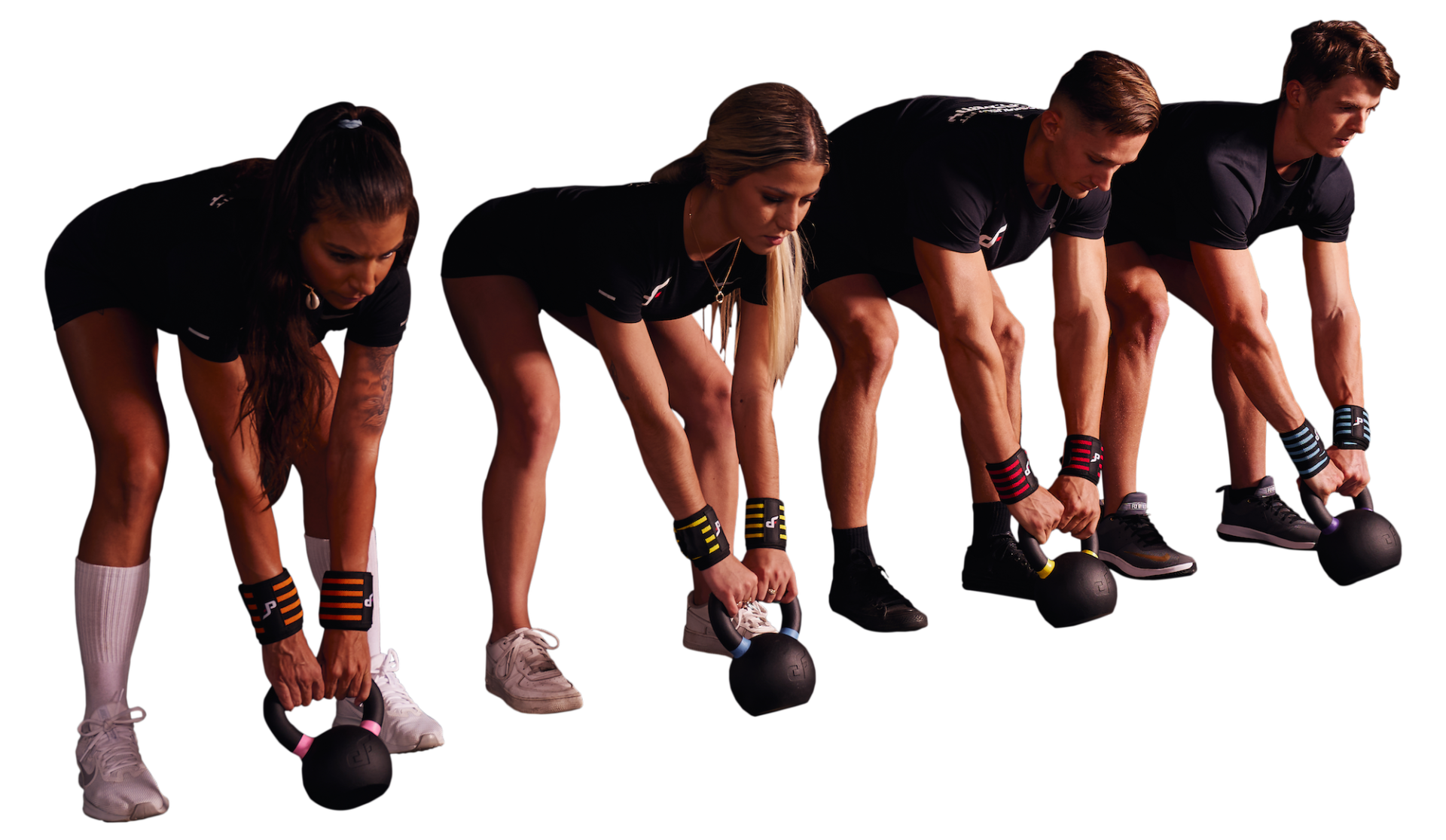 I recently completed the Level 1 & 2 Kettlebell certification online and loved it. The structure of the program is easy to follow and the content is great. I've learnt a lot of useful tips and skills to incorporate into my clients and my own training sessions. Something that was a stand out for me was the support Dan gives throughout the course. Quick responses and helpful tips to master the techniques. I would highly recommend this course!
Well, I just have to say as an already qualified Master Personal Trainer and Qualified Diet & Nutritionist, I already carry a Level 2 Kettlebell Instructor recognized by EREPS and REPS. However, after a good chat with Dan he insisted I should try Dangerously Fit Level 1 & 2 (online as my business is in Spain)… and WOW WOW WOW what an awesome choice and advice I took. The Level 1 had basically more exercises to perform than I had to do on my already Level 2, and the DF Level 2 surpasses anything ive witnessed. Dan corrected several areas which after the correction not only did I feel the difference it made me happy and excited that I can now teach much better and correct form especially on Kettlebell exercises I hadn't even tried or seen. The feedback is second to none the video tutorials are so detailed. My only suggestion is if you practice the juggling either first work on fast feet or invest in Steel toe cap trainers!!!!! Dan and DF thank you and I look forward to the Mace Training that I will be applying for. 'When we stop learning We stop Earning"
Thanks so much Dan for the most easy to follow and informative online course. I just completed Kettlebell level 1 via The Dangerously Fit Academy and the online resources I now have access to will serve me well in the future. Highly recommend for anyone looking to up their skills. Looking forward to studying with you again Dan.
I took the Kettlebells and Clubbells level 1 and 2 with DFA and I leave really happy with how they assess and are open to answer any doubts or concerns via mail or Whatsapp. I really like to ask tons of questions and Dan patiently has answered every single one of them, and I truly appreciate it. 100% recommended.
I just finished my kettlebell level 1 with DFA. Using the well-crafted videos, I was able to do this online very easily. Dan's feedback and response was prompt and helpful. Those who love functional exercise or are interested in trying something different should definitely check out this course! Good gains for everyone!
I just completed the Kettlebell Level 1 course. I did this online via the well put videos that were very easy to follow and apply. Dan was super helpful with his immediate feedback and response. I would highly recommend this course to anyone who loves functional exercise and those who want to try something new.
I have recently completed the kettlebell level 1, online. I liked the videos that accompanied the doctrine and would recommend the course to others.
Fantastic concept easily followed, loved the content of the courses. Dan is very thorough. I feel even more confident and more understanding for the kettlebell. Highly recommend. Thanks guys!!
I have just completed my Kettlebell Level 1 online, and currently doing my Level 2! The content and videos are very clear, great cues, tools and tips to use for yourself or your clients. I have been using KB for a while now and the level of details still allowed me to improve my training and my work with my clients! Highly recommend it!!! 👊🤗Thanks Dan!
I recently completed the Kettlebell 1 & 2 course online with Dan. The course was easy to follow, with in-depth content and video demonstrations.The website was user friendly and easy to navigate. I highly recommend this course with the Dangerously Fit Academy.
Highly Recommend Dangerously Fit Academy. I just completed the level 1 & 2 online KB Courses. The content was easy to follow and understand. The feedback and correction of exercises was fantastic. If you're looking to add some further knowledge and skills to your current training regime as an individual or as a Coach Dangerously Fit has all your needs covered.
I learnt so much through Dangerously Fit via the online Lv1 & Lv2 KB course. Dan's tutorial videos were on point while breaking down and providing cues of every single movement. I highly recommend Dangerously Fit 🙏🏽
The Kettlebell Course was very detailed, great explainer videos and information on the various movements. Dan explains everything really well and easy to follow.
Loved the Kettlebell Level 1&2 online study. He explained each movement thoroughly and content progressed perfectly. Dan's breakdowns are short and succinct, no stone left unturned. I really enjoyed doing the class online and would love to do more workshops with Dan in the future.
I completed the Kettlebell Level 1 & 2 certificates online. I thoroughly enjoyed this course, the online content was easy to understand and navigating the course material was simple. I felt that all exercises were explained clearly and demonstrated in a way that was easy to understand. I learnt many new advanced kettlebell exercises that I had not tried before. I highly recommend this course.
I completed the level 1 kettlebell course online and loved it. Very well structured and so simple to learn and follow along. Great small investment to make if you want to up your kettlebell game! I recommend this course to anyone who is wanting to learn kettlebell movements to benefit not only themselves but be able to teach others as well.
I completed my Level 1 kettlebell course today, which was all done online. Very clear to follow the step by step modules. 😀 Dan was very helpful and there whenever needed. Highly recommended and can't wait to start the Kettlebell Level 2 course. 💪 Thanks Dan.
Just finished up the Level 1 + 2 kettlebell courses online. The courses were very well put together with detailed videos featuring clear step by step instructions for each movement. The progression from start to finish is well thought out and I would strongly recommend this course to those of you who wish to utilise kettlebells in their training.
Just completed the kettlebell level 1 course. All done online, enjoyed every bit as I wanted to pick up a new skill while being in Isolation. This was the perfect thing. All Videos were put together really well and very easy to understand. Highly recommended for those who love functional fitness and are interested in learning a great new Skill.
I just completed the online level 1 kettlebell course. I received great communication and quick responses regarding getting started and any questions that I had throughout. I highly recommend courses at the Dangerously Fit Academy.
Easy to follow and I did it completely online as well! Now the trick is to put it into practice thank you so much for this!
After thinking for a long times I finally decided to enrol in both KB Level 1 & 2 course online. A very smooth communication from making enquiries to enrolling into the course, Dan is really good on cueing Kettlebell exercises. I would've thought that it's gonna be hard to do the course online. However that's how impressed I was with Dan. He breaks everything down step by step. You just have to put those steps in order like how you would with Lego. If you are looking for a place to do a Kettlebell course, look no further. He is the man! Thanks mate!
I just did Level 1 online Kettlebell course it was great, very easy to follow I'd recommend this to anyone. Thanks very much!
Completed Kettlebell 1 and 2 online and really enjoyed it. The separate video clips of each movement made it easy to dip in and out of the course to fit in with my time. Instructions were clear and straightforward. I improved my own technique significantly and was immediately able to apply my skills with clients. Whether you want kettlebell skills for your personal development or to use as a fitness professional, I highly recommend these courses.
As a personal trainer, I wanted to invest in education and expand my knowledge. I searched high and low on the internet for an online kettlebell course, but with the current adaptations of the world turning even more virtual, it can still be a hit or miss with online courses. I am very happy to say that Dangerously Fit's Kettlebell level 1 and 2 courses were a hit! The courses themselves were virtually accessible, with a great user friendly learning platform with written and video content that thoroughly explains the kettlebell exercises. Another thing worth mentioning is that you don't just spend money on a course and get a certificate, you get excellent customer service. I had a slight issue after purchasing the course and rang Dan. After an initial missed call, he promptly called me back (on a Sunday) and solved the issue within a few hours. When I received my certificate, I also got valuable feedback on my own performance. When you invest in yourself with Dangerously Fit, you receive ongoing support and feedback so you can be the best you for your clients. So if you're thinking about doing a course with Dangerously Fit, I would highly encourage you to!
I recently completed my Level 1 & 2 Kettlebell Certificates online. It was easy, quick to learn and with good material that teaches the trainer how to perform exercises with a kettlebell. I would recommend this course for future students. Not pricey for what it's worth.
If you consider completing an online Kettlebell certification, look no further! I just finished the Kettlebell Level 1 & 2 Certification online (as I am living in Germany) and can highly recommend it to everyone, from beginners to advanced Kettlebell practitioners. I can now perform and teach much better fundamental and advanced Kettlebell exercises! Dan's cues are precise and easy to implement. Each time I reached out, his quick responses gave me the support I needed. Outstanding!
I have just completed the Kettlebell level 1 and 2 online courses. I found the courses to be great to go through at my own pace and the information on how to do the exercises fantastic. I have learnt a lot of new skills while doing this course and look forward to doing more in the future.
Absolutely recommended, I just completed my kettlebell level 1 online class with the Dangerously Fit Academy. I very much enjoyed the study process, I liked that the coach put two videos of each exercise in the lesson. One video explains clearly with an explanation and the other video with a demonstration and listing all the cues, that really integrated my mind with all the different exercises. I look forward to starting the level 2 kettlebell course next!