"You've Just Found The Body Toning, Weight Losing,
Make You Look Amazing Boot Camp Double Bay…
…And to Prove it You're Invited to Test Drive it For Two Weeks for Only $1!"
If you want to get into great shape without fad diets or boring gym workouts… then Dangerously Fit Double Bay Boot Camp is for you.
My name is Dan Clay… I own and run Dangerously Fit… Sydney's No.1 fitness program. For the last eleven years I've been helping people just like you get into amazing shape… quickly and safely.
Our workouts are short, fun, affordable, very effective and will have you looking great in no time… no matter what shape you're in now.
But Before You Read On, I Want To Make Sure Dangerously Fit Boot Camp Double Bay is Right For You…
Are You Sick And Tired Of:
 Feeling uncomfortable and self conscious?

 Being lied to by gimmick exercise companies promising you results without having to work up a sweat?

 Feeling like your trapped in a body that you don't want?

 Fad diets that don't work and actually make you put on weight when you stop following it?

 Boring gyms workouts that leave you bored and de-motivated?

 Useless weight loss shakes and diet pills that do nothing except drain your bank account?
As You Can See Dangerously Fit Bootcamp Gets Real Results… For Real People!
Think about it…
Weight loss isn't rocket science… All you need is to work up a good sweat in an environment that's fun and motivating with like minded people… Combined with a good clean diet and bingo… You'll begin to see results in no time.
That's why Dangerously Fit Boot Camp Double Bay might just be the perfect solution for you.
 Our trainers are masters at motivating you to push past your old limits so you get the most out of every workout.

 Because you can train at all our Sydney locations you never have to worry about missing a workout… Our quick, super effective high energy workouts will ramp up your metabolism and turn your body into a fat burning machine.

 Just use our easy to follow nutrition plan and forget about strict diets that just makeyou hungry.

 A $1 two week trial to test drive our program so you can start to see the results for yourself.
But First I Must Warn You!
If you're the type of person that procrastinates, whinges and complains about bad genes and would rather make excuses and blame others then this program isn't for you.
It's for action takers and positive minded people… Only!
There's a saying…
"Some people make things happen, some watch things happen, while others wonder what has happened."
You're a smart person and I'll trust you'll make the right decision.
So… here's what you need to do.
Just click the register now button below and fill in the form to claim your $1 two week trial to see the benefits Dangerously Fit Boot Camp Qualification will do for you…
And if for any reason your are dissatisfied with Dangerously Fit Boot Camp, we will refund you 100% of the purchase price.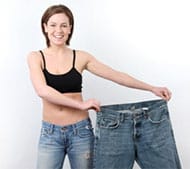 Wishing you the best of health,


Dan Clay
Dangerously Fit
Personal Fitness Training Double Bay
Sydney, 2028