62% Percent of Australians are Overweight…
…Join DangerouslyFit Bootcamp Kogarah and Become Part of The Minority!
Register Today For a

 $1 One Week Trial

 and See For Yourself…
Dear Kogarah Resident,
My name is Dan Clay, owner and head trainer of Sydney's NO.1 fitness bootcamp program – DangerouslyFit.
For over 12 years I've been helping people all over Sydney to lose weight, lean up and get into killer shape… with highly effective, fun outdoor bootcamp workouts that deliver results… Fast!
If You're Sick and Tired of…
 Boring diets and starving yourself on strict calories.

 Long gym workouts that leave you drained of energy and ready to give up.

 Health clubs locking you into long term contracts with no way out.

 TV commercials selling the latest fad piece of gym equipment that doesn't work which you'll eventually sell on E-bay.

 Struggling to fit into your designer clothes gathering dust at the back of your closet.
Then DangerouslyFit Bootcamp Kogarah Could Be Just What You're Looking For.
 Just use our easy to follow nutrition plan designed by one of Sydney's leading nutritionists and our highly effective workouts will take care of the rest.
 All of our Kogarah Boot Camp Personal Trainers are trained by me personally ensuring each workout is not only higly effective… But also heaps of fun.


 Get full access to all DangerouslyFit Bootcamp classes so you don't need to stress if you miss a workout.


 Unlike those large franchise health clubs we really do care about your fitness goals and rely on referrals from satisfied clients…  so we'll do everything we can to get you into the best shape of your life.


And we're not some fly-by-night fitness company selling rubbish products that don't work… we've been around for a long time and have a great reputation in Australia for delivering results… time and time again.
Check out what some of my Boot Camp Kogarah clients have to say…
As You Can See Dangerously Fit Boot Camp Kogarah Gets Real Results For Real People…
…Kogarah Residents Just Like You!
However… If you're not fully committed to getting into the best shape of your life and would rather whinge and complain about bad genes or not having enough time… Then Dangerously Fit Group Personal Training program in Kogarah is not for you.
It's for action takers only!
If you're ready to be the best you can be then here's what you need to do next.
Click the register now button below to book your $1 two week trial and get immediate access to all Dangerously Fit Boot Camp times and locations.
** Boot Camp Special Offer – Numbers Strictly Limited!!! **
$1 One Week Trial To All Times And Locations
And if you're not happy with Dangerously Fit Boot Camp, I don't want you're money… …Check out my 30 day no questions asked money back guarantee…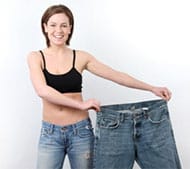 Wishing you good health,


Dan Clay
Dangerously Fit
Boot Camp Kogarah
Carss Park, 2217, Sutherland Shire
P.S. – Remember… we offer a full 30 day money back guarantee so the only thing you have to lose is the unwanted kilos.
P.P.S. – Think about it… In 30 days you'll be 1 month older and possibly a few kilos heavier. Or you can be 6 kilos lighter, have more energy and feel great about yourself.