Want to Lose Fat, Tone Up and Look Great?
"You've Just Discovered The Maroubra Boot Camp that will
Strip Away Your Ugly Unwanted Body Fat With Fun, High Energy, Motivating Workouts!"
Don't just take my word for it…
…Scroll down and check out some of our amazing Success Stories
Dear Maroubra resident,
If you want to tone up and get in shape… then this could be the most important website you'll ever read.
I'm Daniel Clay … owner of Dangerously Fit – Sydney's Body Transformation experts.
For over 12 years I've been helping thousands of Sydneysiders get into fantastic shape with a fitness formula that has been proven to work time after time.
Before you read on, I'm going to ask you something:
Are You Fed Up With…
 Feeling uncomfortable and self conscious.

 Being unable to fit into clothes that used to look good on you.

 Drinking shakes, taking pills, following fad diets, or buying some amazing new machine that will get you toned and buffed in 5 mins, which are totally useless.

 Following fat loss programs but never getting results.

 Feeling like there's no hope, nothing works and that you're trapped in a body you don't really want?
I Know What You're Thinking…
 Sticking to diets is hard, especially with work commitments and an active social life.

 You deal with a lot of stress (which produces cortisol, a fat storage hormone).

 You're very busy and committing to a healthy lifestyle will be hard.

 Training in those large corporate franchise gyms never produced any significant results so why will your boot camp be any different?

 You need to be held accountable and have someone motivate you.
At last… Thanks to Dangerously Fit Boot Camp Maroubra You've Just Found The Solution You've Been Looking For.
 Forget strict diets… they don't work. Just follow our easy to use nutrition plan and our high energy, calorie melting workouts will take care of the rest.

Our fun workouts will relieve your stress, switching off your fat hormones which causes you to store fat in all those problems areas including: stomach, hips, thighs and the back of your arms.

By combining high intensity cardio and resistance training all in one workout, you will burn a heap of calories, build a lean toned body and strip away the fat fast.

 Unlike large franchise gyms we care about your results and will do everything possible to help you achieve them.
Just Take A Minute To Think – How Good Would It Make You Feel To…
 Wake up and love the body you see in the mirror?

 Improve your self confidence?

 Increase your energy?

 Lose fat and tone up?

 Look and feel sexier?
I'm so confident that you'll love our quick, highly effective, no-nonsense 45-minute boot camp workouts that I'm offering you a 100% money back guarantee.
*** SPECIAL OFFER – 2 Week Trial For Just $1 ***
Reserve Your Spot TODAY!
So Here's The Deal…
If you were to work with myself or one of my personal trainers, you would pay between $850 and $1050 per month.
But the great thing about boot camp courses is you will get better results than personal training but at a fraction of the cost.
Here's What You Get, Come As Often As You Want…
You Get Full Access To ALL Dangerously Fit Boot Camp Times And Locations!
Just click the 'Register Now' button below to claim your $1 one-week trial.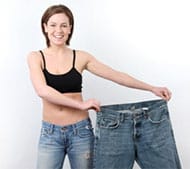 Wishing you the best of health.


Dan Clay
Dangerously Fit
Boot Camp Maroubra Beach
2035 , Sydney, NSW
P.S. Don't forget numbers are strictly limited, and they will fill up quickly so be sure to claim your spot today.
P.P.S. Do not fall into the trap of putting off training till another day, don't let the next 12 months be the same as the last. Do something about it and TAKE ACTION NOW!
P.P.P.S. Something for you to think about… 30 days from now, you will be one month older and maybe a couple of kilos heavier, OR … you can be 6 kilos lighter, feel great about yourself and have heaps more energy… It is up to you!