"Boot Camp North Shore Will Get You 'Dangerously Fit' Without Fad Diets, Harmful Weight Loss Pills or Boring Cardio Workouts!"
See For Yourself With My $1 One Week Trial
Dear North Shore resident,
Chances are you stumbled across this page looking for a solution to your weight loss or fitness goals.
Many of our North Shore boot camp members also found us looking for the same solution and have achieved significant results.
Results Like….
 Losing unwanted fat without strict diets or spending hours in a boring gym.

 Fitting into designer clothes that were gathering dust at the back of the wardrobe.

 Having more energy to spend with friends and family.

 Toning your body so you can feel confident with the way you look.
As You Can See From The Before and Afters and Video Testimonials, Dangerously Fit's Boot Camp North Shore Gets Real Results For Real People…
…People Just Like You.
Most North Shore personal trainers charge between $70-$90 per session, but with Dangerously Fit Boot Camp you'll pay as little as $5.90 per session…
And the workouts are much more fun!
Plus, because you have the support and accountability of the group, you'll get even better results than with a North Shore 1-1 personal trainer.
If you're looking for an outdoor North Shore Boot Camp that is fun, effective and will get you into killer shape quickly and safely…. Then here's what you need to do.
Register Today to Test Drive All Dangerously Fit Bootcamp Times & Locations For Two Weeks For Only $1!

Here's What You'll Receive When You Start…
 Full access to all Dangerously Fit Bootcamp times and locations for two weeks.

 Nutrition plans designed by one of Sydney's top nutritionists, so no more fad diets.

 Access to our nutritionist and boot camp instructors 24/7 via our members site.

 Workouts and exercise plans for the day's you can't make bootcamp.

 Fun high energy 45 minute boot camp workouts that will get you into the best shape your life!
And if you're not happy with Dangerously Fit Boot Camp, I don't want you're money… …Check out my 30 day no questions asked money back guarantee…

** Boot Camp Special Offer – Numbers Strictly Limited!!! **
$1 One Week Trial To All Times And Locations
Here's how to register: Click the 'Register Now' button below and fill out the form to get immediate access to all Dangerously Fit Boot Camp classes.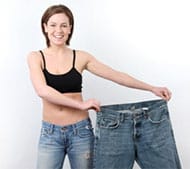 Yours in good health,


Dan Clay
Dangerously Fit
Boot Camp North Shore, Sydney
P.S. Remember, your $1 two week trial is without obligation and we offer a full 30 day money back guarantee… so the only thing you have to lose is the unwanted kilos.
P.P.S. Consider this… In 30 days you'll be 1 month older and possibly a few kilos heavier. Or you can be 5-6 kilos lighter, have more energy and feel great about yourself.
Where to find our Mosman Boot Camp…

We meet at Balmoral Beach on the sand, opposite the sailing club.