"Lose Weight, Tone Up And Get Into The Best Shape Of Your Life With Four Fitness Boot Camps Near Paddington"
From: Dan Clay,
Dangerously Fit
Boot Camp Paddington
1800 791 446, 10:53am July 23rd
Dear Paddington residents,
My name is Danny Clay … I'm the owner and founder of Dangerously Fit Bootcamp – Sydney's Eastern Suburbs most in-demand and fun fitness program… for over a decade I've been helping people across NSW get into the best shape of their lives.
And with four fitness boot camps close to Paddington (Queens Park, Bondi Beach, Centennial Park and Rushcutters Bay), we can do the same for you!
With Dangerously Fit Boot Camp You Will…
 Lose unwanted kilos, get lean and tone up
 Change your body and feel confident wearing swimmers at the beach
 Say goodbye to yo-yo diets, weight loss shakes/pills and the latest 'incredible' gizmo that will get you lean, toned and super-buffed in 3 mins…which is totally useless.
 Have fun with our energizing workouts
 Improve your fitness and increase your strength
 Reduce your stress levels and increase your energy levels
 Receive a healthy nutrition plan that is simple to follow and doesn't involve another fad diet.
 And so much more
It's important to me that our campers get real and lasting results and have fun in the process…which is why we vary the workouts to keep the boot camp fun and to stop your body from hitting a plateau (which will happen if you repeatedly perform the same workout).
Plus…our boot camp program is extremely affordable so everyone can join in, why pay $70 – $90 for a one-on-one Paddington personal trainer when you can get better results at a fraction of the cost?
Read What Some Of Our Paddington Boot Camp Clients Are Saying.
But first I must warn you…
 If you want to join a fitness bootcamp for a quick fix or to alleviate your guilt or…
 If you're not 100% committed to get into shape and feel fantastic… our bootcamp program isn't for you…
…but if you're 100% focused on your fitness goals and are fed up suffering the weight loss pills, shakes and latest fitness gizmos then…
Book Yourself In NOW To Our Fitness Boot Camp
You'd better act fast! To ensure you receive the best quality personal training
we only accept a limited number of people into our fitness boot camp at any one time.
Places fill really fast, so BOOK IN NOW!
The Time To Get Fit And Healthy For Life Is NOW.
Sign up for our Boot Camp Fitness Training NOW and get yourself well on the way to achieving your health and fitness goals!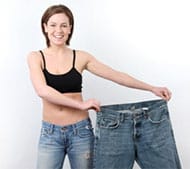 Yours in health,


Dan Clay
Dangerously Fit
Boot Camp Paddington
Sydney, 2021
P.S To ensure you receive individualised attention from our fitness trainers – numbers are limited, these boot camps fill up quickly so to avoid disappointment book today!
P.P.S Your satisfaction is assured through our no-risk. 100% no questions asked, money back guarantee. If for any reason you aren't satisfied with Dangerously Fit Boot Camp. We will refund 100% of your purchase price, no hard feelings, you can't lose!
P.P.P.S If you're STILL undecided then give me a call ANYTIME on 1800 791 446 and I'll answer any questions you have.