"How Does This Robina Boot Camp Get You To Tone Your Body, Remove Excess Weight, and Become a Stronger and Healthier You So You Can Slip Back into Your Old Skinny Jeans?"
From: Dan Clay
Owner of Dangerously Fit
Let Me Ask You A Question – Does Any Of The Following Sound Familiar?…



 Your clothes are still too tight and don't fit the way they used to.
 Gyms are just too crowded and you feel like everyone is staring at you.
 No matter what you do you can't get certain spots on your body in shape.


 You're really busy and just don't have two hours a day for the gym.
 You're embarrassed by your bulging and flabby body.


 The discouragement from not being able to find a workout that really works makes you want to quit.
Dear Robina Resident,
I see people on a daily basis who feel bad about the way they look, I know this is due to not really knowing how to fix the problem.
Here at Dangerously Fit, it's our job to fix the problem, our team of professional personal trainers are dedicated to getting you into the best shape of your life.
There's a ton of misinformation out there, however if you've finally had it with the way you feel when you look in the mirror… then I'm confident this is the most important page you will ever read.
Check Some Of My Robina Boot Camp Clients…
Do You Often Have These Thoughts When It Comes To Working Out?….
 Every time you think about training you have a dozen other things to do to.
 You have grown tired and weary of the using the same boring cardio equipment over and over again.
 Big gyms are overwhelming and you don't really know how to use half the equipment in there, it seems like a waste of time and money. Robina Boot Camp Workout
Finally, Thanks To The Dangerously Fit Boot Camp At Robina… You No Longer Have To Deal With ANY Of That Ever Again!
No more strict diets, you'll be given nutritional guidelines that are meant to keep you healthy for life, not just a few weeks.


Here at Dangerously Fit our workout combine everything you need for cardio and strength training all into one 45-minute workout, you'll save time and you'll get you the results you desire! You get the fat melting benefits of cardio while having fun.


You'll be motivated on the days you don't feel like being motivated, your success is our success! We WANT you to get the Body you Deserve!
Take A Minute To Consider The Following…
Just imagine how great you are going to look and feel now that you no longer have to struggle with:
 Diets that are just not meant to work in everyday life.
 Workouts that are the same again and again.
 Never having the time you need to take care of your family and yourself.
 Not feeling like you have anyone to motivate you when you think you just can't get up and do it again.
Are You Ready To Say Yes Im Ready To Kick Wild Diets Out the Window, Dreary, Boring Workouts To The Curbside… And Get In The Best Shape Of My Life Right Now!
Then It's Time To Register For A $1 One Week Trial At Boot Camp Robina…
** Special Offer – Numbers Limited!!! **
$1 One Week Trial To All Times And Locations
And if you're not satisfied, check out my iron clad unconditional 30 day money back guarantee…

Lose up to 6 Kilos In 6 Weeks With Dangerously Fit Boot Camp Robina, Give it a try for just one week for only $1!
If You Would Like To Register For A $1 One Week Trial, Click The Button Below…
Or Just Call 1800 791 446 For More Info.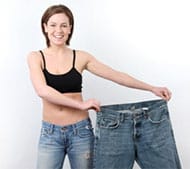 Committed to your health and fitness,


Dan Clay
Dangerously Fit
Boot Camp Robina
Gold Coast 4226
P.S. Don't let the next 12 months be just like the 12 months before, all you have to do is give it a try.
P.P.S. Remember, my 30 day money back guarantee… so you've nothing to lose except the unwanted kilo's.

P.P.P.S. Something for you to think about: 30 days from now you'll either be a month older and possibly a few kilos heavier, or, you can be up to 6 kilos lighter and 30 days closer to your fitness goal. You decide which on you would rather be one month from now. Make sure you make the right choice and call and start your one week for $1 trial!