Attention Surfers Paradise Residents: If You've Been Struggling To Lose Those Few Kilos, Battling With Slow Fat Loss, Or Suffering Annoying "Problem Area" Fat Storage In Your Hips, Love Handles Or Belly…
"Discover The Incredible Fat Burning Surfers Paradise Boot Camp Workouts Sydney's Premier Fat Loss Expert Dan Clay Developed That Will Melt Problem Body Fat and Get You Into Killer Shape…"
WARNING: Incinerating fat directly from your problem areas is really possible, prepare yourself for insane results!
From: Dan Clay
Owner of Dangerously Fit Boot Camp
Surfers Paradise, 4217, Gold Coast
Dear Surfers Paradise Resident,
For over a decade I've been helping people in Surfers Paradise lose fat, tone up and get into killer shape… with fun, affordable, high energy boot camp workouts that will get you results… Fast.
There's a good chance you stumbled across this web-page looking for a solution to your weight loss or fitness problem.
Are you sick and tired of…
 Wasting hard earned money on fad diets and useless weight loss pills?

 Being locked into long term gym memberships by pushy sales people at large corporate gyms?

 Feeling sluggish, de-motivated and tired?

 Struggling with slow fat loss and annoying problem area fat storage?

 Not being able to fit into your designer clothes gathering dust at the back of your wardrobe?
Then Dangerously Fit Boot Camp Surfers Paradise Could Be The Solution You're Looking For!
 Follow our simple easy to use nutrition plan designed by a top Sydney nutritionist and our calorie burning workouts will do the rest.

 Unlike large corporate franchise gyms we care about our members, the truth is we rely on word of mouth advertising… so we'll do everything possible to get you into the best shape of your life as quickly as possible!

 We're not another fly by night fitness company riding the boot camp craze, in fact we were one of the first boot camps in Gold Coastand take pride in the results our boot camp members have achieved.
Don't just take my word for it, check out some of my Surfers Paradise clients…
As You Can See DangerouslyFit Bootcamp Surfers Paradise Gets Real Results For Real People… Surfers Paradise Residents Just Like You!
However… Our Surfers Paradise Boot Camp Will Not Work For Everyone….
If you're not totally committed and would prefer to whinge and moan about big bones, bad genes or not having enough time then Dangerously Fit Bootcamp Surfers Paradise is not for you.
It's for action takers only!
So… if you're ready to be the best you can be and are willing to do what it takes, then click the register button below and get immediate unlimited access for two weeks to all DangerouslyFit Bootcamp classes throughout the Gold Coast and Sydney for just $1.
** Surfers Paradise Boot Camp Special Offer…
$1 One Week Trial To All Times And Location…
Numbers Strictly Limited!!! **
If you're like 99% of our other members your'e going to absolutely love the Dangerously Fit training program… However, if for some reason you decide it's not for you just shoot us a quick email and we'll refund 100% of the purchase price.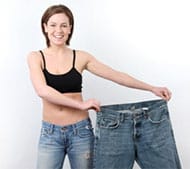 Wishing you the best of health,


Dan Clay
Dangerously Fit Personal Training
Surfers Paradise, Gold Coast 4217