"You Have Just Stumbled Across The Body Toning, Fat Melting Boot Camp in Waterloo Sydney that will Get You into the Best Shape of Your Life…
…Without Long Boring Gym Workouts or Strict Unrealistic Diets"
And To Prove It I'm Giving You Two Weeks Unlimited Access For Only $1!"
Are You Ready To Lose Weight, Tone Up & Look Great With My Calorie Blasting Workouts?
Dear Waterloo Residents,
I'm Dan Clay, owner of Dangerously Fit – Australia's most fun, effective and highly sought after fitness bootcamp program.
Imagine if you never again had to…

 Perform the same boring old workouts that never produce the results you want.

 Miss workouts because you're unmotivated and keep putting off training till "another day", in the meantime kilos keep piling onto your trouble spots.

 Wander around big intimidating chain gyms confused by all the complicated machines.

 Work out with personal trainers that are only interested in checking themselves out in the mirror and then charge you outrageous rates for the privilege.

 Get embarrassed with the way you look when you go to the beach but just can't get motivated to take action and do anything about it.

 Feel frustrated that your problem areas are getting worse but lack the guidance and knowledge to change the way you look.
You Have Just Stumbled Across The Most Fun, Inexpensive And Efficient Fitness Solution Ever!
Dangerously Fit Personal Training has helped thousands of people lose thousands of kilo's of body fat.
My goal for you is to…
 Quickly blast away the extra weight no matter how busy you are so you can finally feel great about yourself and the way you look.

 Shed the unwanted fat that is hiding under your lean toned body so you'll finally be able to fit back into those tight fitting jeans.

 Get you toned and sexy so you feel confident in a swimsuit and get compliments about your new body, which will make you feel great.
Take a Look at a small sample of my Sydney Boot Camp Clients…
I'm so confident that you'll love our quick, highly effective, no-nonsense 45-minute
boot camp workouts that I'm offering you a 100% money back guarantee.
But you better act fast! To ensure you receive the best quality personal training we only accept a limited number of people into our Waterloo boot camp at any one time.
Places fill really fast, so BOOK IN NOW!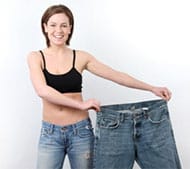 Wishing you good health,


Dan Clay
Dangerously Fit
Boot camp Waterloo, Sydney, 2017