"Finally… A Waverley Boot Camp That Will Tone Your Hips, 
Flatten Your Stomach And Shed Your Unwanted Kilos!"
Forget Boring Workouts That Don't Work And Useless Diets That Do Nothing But Make You Hungry. Dangerously Fit Boot Camp Waverley Will Change All Of That!
From: Dan Clay
Dangerously Fit Bootcamp
Waverley, Sydney
Dear Waverley Resident,
If you're looking to shape up, tone up and get fit with a fun outdoor fitness program… then you've stumbled across the right website.  
I know what you may be thinking about "Boot Camp".
It seems that fitness bootcamps are the latest trend, they're popping up everywhere!
That would be fine, except when something becomes popular every trainer in the world comes out of the woodwork just to cash in and make some money.
Many of these guy's are fresh out of college and have no experience coaching groups of people… I know, I've seen it before.
However, that's not Dangerously Fit Personal Training.
We're not a fly by night operation… we've been around for years and stand 100% behind our clients results… check us out and you'll find nothing but positive reviews'.
Let Me Ask You A Question…How Sick And Tired Are You Of…
 Diets that just don't work in the 'real world'.

 Doing the same old workout again and again.

 Never having the time you need to take care of yourself.

 Not feeling like you have anyone to motivate you when you think you just can't get up and do it again.
At Dangerously Fit Boot Camp Waverley You'll Never Have To Deal With That Again!
 You won't have to deal with diets, you'll be given nutritional guidelines that are meant to keep you healthy for life… not just a few weeks.

Here at Dangerously Fit our boot camp workouts combine everything you need for cardio and strength training all into one 45-minute workout. You get the fat melting benefits while having fun, and no boring machines.

 My team is here to motivate you even on the days you don't feel like being motivated. We want you to get the Body you Deserve, your success is our success!
Take A Minute And Consider The Following…
Just imagine how great you're going to look and feel now that you no longer have to struggle with:
 Diets that are just not meant to work in everyday life.

 Boring gyms workouts.

 Not having time to fit training into your busy schedule..

 Not having someone to motivate and push you in every workout.
And… if you're not totally satisfied, check out my 30-day iron clad guarantee…
** Special Offer – Numbers Limited!!! **
$1 One Week Trial To All Times And Locations
So How Do I Register For Dangerously Fit Boot Camp Waverley?
Just the click the 'Register Now' button below to activate your $1 two week trial and get access to all times and locations.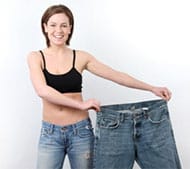 Yours in health,


Dan Clay
Dangerously Fit
Boot Camp Waverley
2024, Sydney
P.S. If you are ready to quit impossible diets and fit into your old jeans that are collecting dust and moth balls! Register today for your $1 two week trial.
P.P.S. Remember… you're totally covered by our 30 day money back guarantee, so you have nothing to lose except the unwanted kilos.