"You've Just Found The Calorie Burning, Weight Losing, Get Fit Fast Woollahra Boot Camp You've Been Searching For…
…See For Yourself With Our $1 One Week Trial!"
Forget Boring Workouts That Don't Work And Useless Diets That Do Nothing But Make You Hungry. Dangerously Fit Boot Camp Woollahra Will Change All Of That!
Dear Woollahra Resident,
My name is Daniel Clay … I'm a Woollahra personal trainer and for over 11 years I've been getting people in Sydney's Eastern Suburbs into great shape… …without strict diets or long boring cardio workouts.
I own Dangerously Fit Bootcamp, Sydney's most effective boot camp fitness program.
Whether you're a beginner or have been exercising for a while but are not seeing the kind of results you'd like, Dangerously Fit's Woollahra Boot Camp will get you into shape and you'll have fun in the process.
At The Dangerously Fit Woollahra Boot Camp You Will…
 Be motivated and pushed so you get the most out of every workout.
 Be held accountable by the trainers and the rest of the group.
 Get fit, lose weight, tone up and have heaps more energy.
What Will You Get With Dangerously Fit Boot Camp Woollahra?
 Achieve your fitness goals with fun, high energy workouts.
 Full access to all times and locations so you never have to worry about missing a workout.


 Our "Dangerously Fit Nutrition Plan" designed by Australia's leading nutritionist… this nutrition plan will give you all the tools you need to eat your way to success.
 Unlimited online access to our trainers and nutritionist.
STOP… Just Take A Minute To Think? How Good Would It Make You Feel To…
 Wake up every morning and love the reflection you see in the mirror?
 Improve your self confidence?
 Increase your energy?
 Lose body fat and tone your muscles?


 Look and feel better?
However, at Dangerously Fit Boot Camp we're serious about what's best for you. Training isn't always easy and your body won't change overnight!
BUT…. if you stay committed, attend the workouts and follow the nutrition plan – you will achieve your fitness goals… Guaranteed!
With Dangerously Fit Boot Camp Woollahra, you have all the tools you need to get into the best shape of your life, but only you can make it happen…it's your choice!
You're an intelligent person and I trust you'll make the right decision.
So How Do I Register For Dangerously Fit Boot Camp Woollahra?
Just the click the 'Register Now' button below to activate your $1 two week trial and get access to all times and locations.
** Special Offer – Numbers Limited!!! **
$1 One Week Trial To All Times And Locations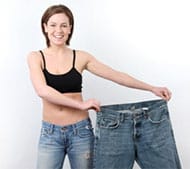 Wishing you the best of health,


Dan Clay
Dangerously Fit
Boot Camp Woollahra
2025, Sydney
P.S. Putting off training one more day is putting off until tomorrow what could be done today. Take action TODAY!

P.P.S. If you start today, you will see a new person in the mirror in a month. You will look spectacular … you can be 6 kilos lighter, feel great about yourself and have heaps more energy.