"Tone Up, Lose Weight And Get Fit With Double Bay Personal Training.
Trial Our Classes For

Two Weeks For Only $1!

"
Are you stuck in one of these fitness motivation killers?…
 You're not seeing the results you were hoping for?

 You're tired of the same old workout routine but you don't know what else you can do?

 You need to be motivated and held accountable otherwise the couch looks good?

 You just don't know where to start, there's so much information out there from so called weight loss gurus?
Then A Personal Trainer in Double Bay Could Be The Right Option For You…
Dear Double Bay Resident,
We all need a little help with exercise sometimes, but most people think a Personal Trainer Double Bay is out of their reach.
I'm here to tell you that's NOT TRUE! If you want to get into killer shape QUICKLY… and stay that way… this could be the most important website you'll ever visit!
My name is Danny Clay … I'm a Double Bay fitness trainer and for the last 12 years I've been getting people all over Sydney into great shape.
I own Dangerously Fit, Double Bay's only fitness program that guarantees results.
It doesn't matter if you're new to exercise, or have been exercising for a while but are not achieving the kind of results you would like, a Double Bay personal trainer will help you reach your fitness goals much faster.
Don't Just Take My Word For It, Take A Look At Some Of Our Double Bay Personal Training Clients.
Would A Double Bay Personal Trainer Be A GREAT CHOICE FOR YOU?
 A personal trainer can look at your current exercise and eating choices and make changes to your program to make it more effective.

 A personal trainer can help you set up goals and a schedule to help keep you motivated when you really feel like staying in bed.

 A personal trainer will give you new exercises that are designed specifically for you, so you will not only get you in shape faster, but will keep you from getting bored.

 A personal trainer will keep you challenged by helping you lift more, run longer, and push yourself higher than you would on your own.
Boot Camp 2 Week Trial For Just $1 – Numbers Limited
However… remember that at Dangerously Fit we're serious about what's best for you.
Training isn't always easy and your body won't change overnight.
But with commitment, dedication and motivation from our Double Bay personal trainers… you will get the body you desire.
You'll be pushed in every workout which will give you the best long-term results possible.
With a Personal Trainer in Double Bay, you will have accountability, you will have motivation, and yes, you will get your dream beach body.
And if for some reason you're not 100% satisfied with DangerouslyFit Boot Camp Sydney, check out our no questions asked, no worries 30 day get your money back guarantee…
Register Now To Book Your Two Week Trial For ONLY $1 – Just Click The Button Below…
Or Call 1800 791 446 To Learn More Today.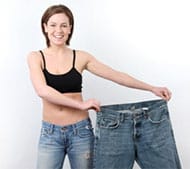 Sincerely,


Danny Clay
Dangerously Fit
Double Bay, Sydney, 2028
Would you like to become a globally recognised personal fitness trainer? Visit our personal trainer courses to find out more!