"Attention Personal Trainers… 
…Who Else Wants To Earn Great $$$ From the Fitness Industry Without Having the Headaches and Stress of Prospecting for New Clients?"
I know how tough it is to find new clients.
It's so frustrating… one minute your'e fully booked and turning away clients… then all of a sudden your income is down 50% because of a round of flu, clients going out of town or the school holidays.
Trust me I know because I've been there… the fitness industry can be so unpredictable!
Are You Sick and Tired of…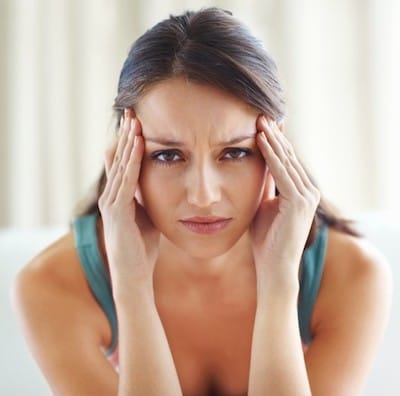 Constantly chasing new clients so you have enough money to pay the rent to your gym.
Approaching clients working out on the treadmill and feeling like a second-hand car salesman, or worse… another pushy personal trainer, annoying people and trying to sell them something they don't want and didn't ask for.
The embarrassing situation of collecting late payments from clients. You want to focus on what you do best – training… not harassing clients for money like a debt collector.
Clients canceling workouts because they're sick, on vacation or just plain busy… leaving you out of pocket.
If You're Ready To Earn Great Money, Have Fun, And Do What You Love – Training… Then I Have The Perfect Position For You!
Hi,  My name is Dan Clay… I own Dangerously Fit – Sydney the Gold Coast's most in-demand and fun fitness program… for the last 14 years, I've been helping people all over Sydney and the Gold Coast get into the best shape of their lives.
When it comes to the fitness industry Ive been there, done it and seen it all.
I've worked for the big franchise gyms that don't give a s##t about their clients… and care even less for their trainers.
I've worked for personal training studio's where I was stuck inside all day working my arse for little more than minimum wage.
I've worked as a freelance personal trainer and became so busy I worked from 5.30am – 10.00pm 5 days per week, and 7am-2pm on Saturday's. Believe that wasn't fun… I was so burnt out I'd have to take a week off every few months just to recover.
And then I Discovered Group Personal Training.
I truly believe that if I hadn't become a group personal training instructor I would have left the fitness industry all together…
…Which would have been a great shame because I'm good at what I do and I love helping people change their lives.
Are You Ready To…
Leave the hard slog of finding new clients to my marketing team so you can focus on what you love doing most – training.
Get a consistent guaranteed income each week. Dangerously Fit runs 6 days a week – rain, hail or shine… so you don't have to worry about clients going out of town or getting sick.
Have fun working outdoors with great clients that want your help and are committed to getting results.
Be part of a great team and learn the fitness industry from the best group fitness company and become the best at what you do.
But First I Must Warn You… 
If you're the type of personal trainer that isn't committed to helping people change their lives.
Or.. if you're not passionate about fitness.
Or… don't have the energy and motivation needed to deliver awesome workouts every time.
Or… don't want to grow as a personal trainer and overall good person, and would rather whine and complain about the smallest little things like getting up early (I briefly had a trainer whine about getting up early – he didn't last long).
Then this personal trainer job is NOT for you!
It's For Personal Trainers That…
Are passionate about fitness.
Love helping people.
Have great energy.
Enjoy working as part of a team.
And You Also Need To…
Have a good foundation of strength training.
Have at least 12 months experience in the fitness industry.
Own a car.
Be available from 6am-7am, 3-5 days per week.
Have an up to date certificate 4 in fitness, insurance, senior 1st aid and be registered with Fitness Australia.
If This Sounds Like You Then Fill In The Form Below To Apply…
(Personal Trainer Job Sydney and the Gold Coast. We have vacancies for Sydney's Eastern Suburbs,
North Shore, Inner West, St George, and CBD.)