"Lose Weight, Tone Up and Get into Killer Shape with a Dangerously Fit Main Beach Personal Trainer."
From: Daniel Clay
Dangerously Fit
Dear Main Beach Resident,
My name is Dan Clay and I'm the owner of Dangerously Fit Personal Training, the Gold Coasts and Sydney's most in-demand fitness program.
Dangerously Fit Personal Training is one of Australia's most sought after fitness programs, our success is a result of a combination of knowledgeable, experienced, and motivated personal trainers.
You have several Main Beach personal trainers to choose from, so you'll be matched with the right fitness trainer for you… whatever your needs may be.
Listen To What Some of my Main Beach Personal Training Clients Have To Say…
I Know What You're Probably Thinking Right Now…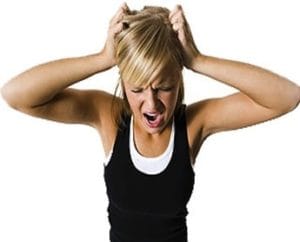 Diet plans are seriously boring and don't allow you to eat the foods you like.


You're stressed out and that's why you're gaining weight, exercise has nothing to do with it.


Gyms are scary places where people stare at you.


If you just had more time then everything would be alright.


You can't do this unless you have someone to motivate and push you… otherwise, you'll quit in a week.
You Can Say Goodbye To All Of That Thanks To Dangerously Fit Personal Training Main Beach…
You're NOT going on a diet…. You'll be given guidelines in nutrition to follow, then you'll be taught how to workout with a program that's designed specifically for you.

We know you're busy… Every minute of your workout is utilized in order to get the most efficient workout possible. You won't be wasting time just sitting around figuring out what to do

Training will actually reduce your stress not add to it, you'll soon be staring at a new you in the mirror.

You need someone to motivate you… You'll have a Main Beach personal trainer with you every step of the way!
Give This A Moments Thought…
Picture yourself when you're toned, strong and healthy… Imagine when you're not going to have to deal with:
 Workouts that are the same day after day and seem to accomplish nothing.

Diets that make you so hungry you want to punch someone.

Never having the time to exercise properly.

Not knowing how to train to work the problem areas.
Here are a Few More Dangerously Fit members…
Boot Camp 2 Week Trial For Just $1 – Numbers Limited
And if you're not totally satisfied with Dangerously Fit Group Personal Training Main Beach, Check Out My Iron Clad Guarantee… 
Click The 'Register Now' Button Below To Book Your $1 One Week Trial…
Wishing you the best of health,

Dan Clay
Dangerously Fit Personal Training
Main Beach, Queensland, Gold Coast, 4217
P.S. Would you like to become an internationally recognised personal trainer? Click here to view our fitness trainer qualification to find out more!
P.P.S. 12 months from now you will either look the same or possibly worse, or you could be up to 6 kilos lighter. Which one do you want?
P.P.S. For a $1 trial do you really have anything to lose?… Except for the unwanted kilos!