Embarrassed by Ugly Bodyfat?
Lose Weight, Tone Up and Feel Great with a Dangerously Fit Manly Personal Trainer
Hey, I'm Dan Clay…. a Manly personal trainer and weight loss expert. I guarantee that my Dangerously Fit Manly Personal training program (if followed carefully) will help you reach your fitness goals.
How can I make such a bold statement?
Easy…
My hand picked team of Sydney personal trainers are fully trained in my fitness system that I've used to get thousands of people into the best shape of their lives… no matter where you're at now.
We get you in shape fast using cutting edge workouts that are scientifically proven to burn nine times more fat than traditional weight loss programs, so you'll lose fat and tone up as quickly and safely as possible.
If you're like the majority of Sydneysiders that want to lose weight and get into shape, you probably feel like you don't have the time or energy to reach your fitness goals by yourself…
I fully understand… I'm pretty busy myself too… So here's what I've done…
I've created super effective 45 minutes workouts…
These workouts are quick, high energy, fun and will have you looking and feeling better in no time.
But Don't Just Take My Word For It, Check Out What Some Of Our Manly Members Have To Say….
With Dangerously Fit Manly, You Will…
 Lose fat

 Get fit

 Tone up

 Decrease stress

 Have heaps more energy

 Rev up your metabolism

 Feel and look great

 Get spontaneous compliments form friends and family on how good you look

 …And much, much more!
If You Would Like To Quickly Shape Up And Get The Killer Body You Always Dreamed Of Then Here's What You Need To Do… Just Click The Register Now Button Below.
** Group Personal Training Special Offer – Numbers Strictly Limited!!! **
$1 One Week Trial To All Times And Locations
And if you're not happy with Dangerously Fit, I don't want you're money…
…Check out my 30 day no questions asked money back guarantee…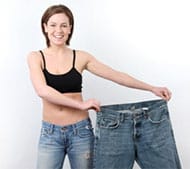 Wishing you the best of health,


Dan Clay
Dangerously Fit Manly
P.S. Would you like to become an internationally recognised personal trainer? Click here to view our fitness trainer qualification to find out more!
P.P.S. If you're ready to finally get the body you deserve and are willing to do what it takes then click here and register for a $1 two week trial.
P.P.S. Remember your totally covered by our 100% money back guarantee so the only thing you have to lose is the unwanted kilos.
You're a smart person, I'll trust you'll make the right decision.