Maroubra Personal Trainer Opens New Group Fitness Program…
"Would You Like To Lose Ugly Fat, Strip Inches Off Your Waist and Tone Up Your Body without Wasting Hours on a Boring Treadmill or Following Strict Diets?"
Then Check Out Our $1 One Week Trial…
Fair Warning… Before you read on, I must let you know that Dangerously fit Personal Training is not for everyone.
We are serious about helping people reach their fitness goals!
So, if you are one of those people that would rather whinge and moan about being unfit and out of shape, then our program is not for you.
It's for action takers and people that know you get out what you put in.
Be Honest with Yourself…
Are you fed up with carrying excess weight round the stomach, hips and thighs and feeling frustrated because no matter what you do, it just won't shift?
Are you sick and tired of…
 Boring diets that are impossible to stick to?

 Not being able to fit into the designer clothes gathering dust at the back of your wardrobe?

 Signing up for gym memberships but never finding the motivation to go?

 Not having the time to get into shape because of a hectic job, family commitments and an active social life?
Dear Maroubra resident,
If you want to get into shape FAST and stay in shape… then this could be the most important page you'll ever read.
My name is Daniel Clay – owner and founder of Dangerously Fit… Sydney's most effective outdoor personal training program.
Our workouts are quick, fun, inexpensive, extremely efficent with our workouts only taking about 45-minutes… and we'll have you looking amazing in no time… no matter what kind of shape you're in now.
Check out some of the Maroubra personal training Success Stories in the sidebar.
I know what you might be thinking!
 Following diets is boring and I don't want to eat like a rabbit.

 I don't have the time or the energy to exercise.

 I've trained in a large franchise gym and never saw results.

 I need someone to encourage, motivate and hold me accountable.
The good news is.. You no longer have to deal with that again!
 No more impossible to follow diets, just a simple easy to follow nutrition plan designed by one of Sydney's leading nutritionists.

 Our High energy workouts will help relieve stress which will stop the fat storing hormone (Cortisol).

 At Dangerously fit Maroubra Personal Training, we combine strength training with cardio training all in one workout, so you'll burn a tonne calories, tone your muscles and melt away the fat

 We care about your fitness results and will do everything possible to ensure you reach them.
Stop And Think!
Imagine how fit, lean and healthy you're going to look and feel after just a couple of months of following the Dangerously Fit weight loss program?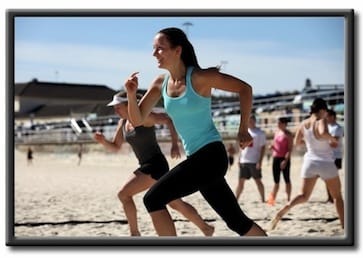 How happy will you feel now you no longer have to deal with…
 Slogging out long boring cardio workouts.

 Problem areas of fat that just won't shift.

 Having no one to support you or show you the RIGHT WAY.

 Trying to commit to impossible diets.
If you were to work 1-on-1 with myself or one of my Maroubra personal trainers you would pay between $850 and $1050 per month.
But the great thing about group personal training is you'll get even better results than 1-on-1 personal training… for a fraction of the cost.
You Get Unlimited Training To ALL our Dangerously Fit Outdoor Group Fitness Classes Throughout Sydney!
All you need to do is click the 'Register Now' button below to secure your spot.
And if you're not happy with Dangerously Fit Personal Training Maroubra Beach, check out my 30 day no questions asked money back guarantee…
Committed to your success,


Dan Clay
Dangerously Fit Personal Training
Maroubra Junction & Maroubra Beach, Sydney 2035
Would you like to become a globally recognised personal fitness trainer? Visit our personal trainer certification courses to find out more!
P.S – Getting your dream beach body won't happen overnight… but it will happen if you make the commitment today.
P.P.S – You WILL be satisfied with Dangerously Fit Personal Training GUARANTEED! If you're not happy, we'll give you your money back…. No questions and no hard feelings… if you don't get the body you've always wanted then I don't want your money… it's that simple.
P.P.P.S – Don't forget… numbers are limited… so register now to secure your spot.
Where to find our Maroubra Beach Group Personal Training…
 We train on the sand in front of the lifeguard tower