YES… You CAN Get Your Dream Beach Body!
Dangerously Fit Personal Trainer Noosa Heads Combines High intensity cardio sessions with Focused Resistance training to Create a SERIOUSLY Effective Weight loss and Muscle-toning program.
You simply won't see better and faster results from any other Personal Trainer on the Sunshine Coast – GUARANTEED!
From: Dan Clay
Dangerously Fit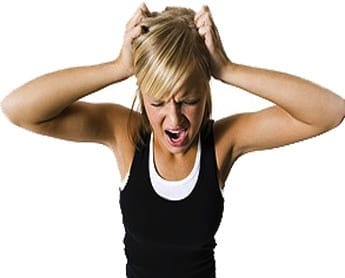 Dear friend,
Are you having a hard time with any of the following?
 Low energy and feeling TIRED at work or school…
 Extra body fat that you can never seem to get rid of…
 Feeling like your "best body days" are long gone…
 Suffering from low self-esteem because you feel so out of shape…
If you're wrestling with even ONE of the issues above then I have good news: You CAN solve these problems with one LOW-COST fitness program AND you can do it in 45 minutes JUST 3 days per week!
Introducing Dangerously Fit Personal Trainer Noosa Heads… 
The Complete Fitness Package
When I say that Dangerously Fit Personal Trainer is the most effective weight loss and muscle-toning program in Australia, I'm not exaggerating. We are seeing AMAZING results with our clients—the type of results that would put Hollywood fitness instructors to shame!
So HOW do we do it? 
Well, here's just a brief list of the FUN and EFFECTIVE exercises we use to help people strip away the kilos and get fit, fast…
  Olympic ring workouts

  Sled pulls

  Kettlebell workouts

  Running groups

  Hill training

  Strength training

  Interval training

  Bodyweight resistance training

  Boxing workouts

  Sand bag training

  And much, much more!
Try Dangerously Fit Personal Trainer Noosa Heads For Two Weeks… For Just $1!
That's not a typo! Now you can try my group training program out for less than what you would pay for a single cup of coffee. It just doesn't get any better than this!
Click HERE to Register For YOUR Two-Week Trial For Only $1!
Yours in health and fitness, 

Dan Clay
Dangerously Fit
P.S. Would you like to become an internationally recognised personal trainer? Click here to view our fitness training courses to find out more!
P.P.S. If you want to get LEAN and FIT, improve your energy levels, get BETTER sleep at night, AND completely transform your body… then this is the fitness training program for you!
P.P.P.S. Unfortunately, I can't offer these ONE-WEEK trials for very long and space IS limited. If you want to see what we're all about for just $1, then you must act fast.