"How Does This Paddington Personal Trainer Consistently Get His Clients
into The Best Shape of Their Lives…Time and Time Again?"
From: Dan Clay
Owner of Dangerously Fit
Personal Trainer Paddington
Sydney, NSW, 2021
Are You Ready To…
 Have fun

 Lose weight

 Get Fit

 Tone your muscles

 Flatten your tummy
Then a Personal Trainer in Paddington could be The Right Choice For You…
Dear Paddington Resident,
Being fit is for EVERYBODY, not just the privileged few. We understand that exercising on a regular basis isn't exciting for most people.
Getting in shape is often linked with boring exercise routines that never seem to end, the Dangerously Fit Personal Trainer Paddington is here to show you how exercising can be fun and effective.
My name is Daniel Clay … I'm a Paddington personal trainer and weight loss specialist. For over decade I've been helping my clients achieve some truly dramatic fitness results.
Whether you're new to training, or have been working-out and not achieving the kind of results you would expect, a Paddington personal trainer could be the right solution for you.
Would A Personal Trainer in Paddington be A GREAT CHOICE FOR YOU?
 A fitness trainer will teach you how to solve your weight loss problems forever.

 A fitness trainer can help you set goals and a schedule to keep you motivated when you really feel like staying in bed.

 A fitness trainer will give you new workouts and fresh exercises designed for your goals, that will not only get you in shape faster… but will keep you from getting bored.

 A fitness trainer will keep you challenged, helping you lift more, run faster and push you more than you could by yourself.
Boot Camp 2 Week Trial For Just $1 – Numbers Limited

However, remember that at Dangerously Fit Personal Training we really care about what is best for you!
No one can give you health but yourself! I do promise you the journey itself is inspiring as you pound past barriers that you once thought were too physically painful, too high to climb, too long to cross, or too big to push out of your way.
Your body will transform with time and commitment.
With a Paddington Personal Trainer at Dangerously Fit you will have guidance, you will have motivation, and yes, you will achieve success!
You have to believe that you can do it, the thought is the first step and will put momentum into your progress.
The next step is to TAKE ACTION.
Give me a call to get started with a Paddington personal trainer today!
Simply Click The 'Register Now' Button Below To Book Your 2 Week Trial…
Or Call 02 9300 8572 To Learn More Today.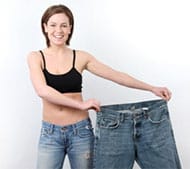 Yours in health,


Dan Clay
Dangerously Fit Boot Camps
Paddington, Sydney, 2021
Would you like to become a globally recognised personal fitness trainer? Visit our personal training courses to find out more!