"How Does Personal Trainer Rose Bay Consistently Get His Clients
into Killer Shape…Time and Time Again?"
See For Yourself With Two Weeks Unlimited Group Personal Training For Only $1!
Dear Rose Bay Resident,
Are you fed up of carrying around those unwanted kilos of body fat?
If you're ready to transform your body and are serious about making changes then a Rose Bay Personal Trainer from Dangerously Fit can help you reach your fitness goals.
My name is Dan Clay … I'm a Rose Bay personal trainer and for the last 13 years I've been enhancing the lives of people all over Sydney.
I own Dangerously Fit, Sydney's most in demand and effective fitness program. We're not your average personal training outfit that will give you some generic workout!
Each exercise will be part of a customized program designed to focus on your trouble spots and bring you one step closer to your fitness goals!
So If You're Tired Of Struggling With…
 Strict diets that don't work.

 Weight loss pills, diet shakes and the latest whizz bang piece of exercise kit… which are all totally useless.

 Boring, de-motivating gym workouts.

 Following fat loss or weight training programs but never getting results.

 Feeling like there's no hope, nothing works and that you're trapped in a body you don't really want. [xyz-ihs snippet="004BeforeAfterAll6″]
A Rose Bay Personal Trainer Is The Right Choice For You If You've Decided That You Will Never Again…
 Be the slightest bit embarrassed about how your body looks, with or without clothes.

 Suffer anymore emotional heartbreak and heartache because of being overweight and out of shape.

 Date someone you really don't like only because you know that is the only person you can get.
If Any Of These Sad Life Situations Have Affected You Then Deciding To Hire A Rose Bay Personal Trainer Is A Great Choice!
If you're not happy with how you look, you never will be until take action and take control of your health.
At Dangerously Fit Bootcamps we're here to help… and your dream beach body is not far off, it will take commitment from you but you'll have our support and motivation all the way.
Your body will not change overnight, but it will change with time and dedication!
And if you stay committed, attend the workouts and follow the nutrition plan – you will finally achieve your fitness goals… Guaranteed!
** Special Offer – Numbers Limited!!! **
Boot Camp $1 One Week Trial To All Times And Locations…
Just Click The 'Register Now Button' Below…
Or Call 02 9300 8572 For More Info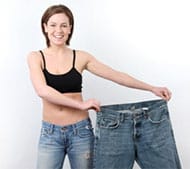 Yours in health,


Dan Clay
Dangerously Fit Personal Trainers
Rose Bay, 2029, Sydney
Want to become a Worldwide recognised personal Trainer? Click here to view our fitness training certification course to find out more!