Attention Vaucluse Residents! Are You Ready To Look In The Mirror And See A New, Sexier, Healthier You?
"Whether You Want To Lose Weight, Tone Up, Or Get Fit, Dangerously Fit Personal Trainer Vaucluse is Dedicated to Getting you Where you Want to Be!"
Dangerously Fit Group Personal Training is Now in The Vaucluse Area and Waiting for You! 
Dan Clay here – I'm the owner of Dangerously Fit, Sydney's most in sought after personal training program.
I know what you might be thinking right now….
You have heard all of this before and it never worked for you, I am here to tell you that this time it is different.
Dangerously Fit Personal Training is different… we believe that anyone can get in shape, it just takes dedication, motivation and determination..
When those three things come together there is no limit as to what can be accomplished.
Dangerously Fit Personal Training in Vaucluse offer a huge variety of training methods, our fitness formula has been designed to get you into the best shape possible…. quickly and safely.
If You Would Like To…
 Get Stronger

 Lose Weight

 Get Fit

 Tone Up

 Feel Great
Finally, Because of Dangerously Fit's Vaucluse Personal Training Program… You No Longer Have To Deal With ANY Of The Following Again!
Forget about diets, quit the calorie counting. You will be shown how to eat right… and eat right for life, not just for a few weeks.
 Your personal trainer will put you through a workout that will burn the fat and target your most troubling stubborn spots.

 Dangerously Fit Personal Training Vaucluse combines strength training with cardio all into one workout to save you the time that you so desperately need for other things.

 You will be motivated, encouraged and guided to the toned, strong body you have been searching for.

 Our Personal Trainers truly care about the kind of results that you get…. We will do everything possible to help you succeed.

Special Offer – 2 Week Trial For Just $1

Click The Button Below To Register Today For Your 2 Week Trial…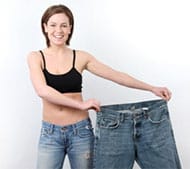 Wishing you the best of health


Dan Clay
Dangerously Fit Group Training
Vaucluse, Sydney, 2030
Want to become a Worldwide recognised personal Trainer? Click here to view our fitness training certification course to find out more!
P.S. Do Not let another 12 months go by without doing something to make a change for you. You deserve it… You have nothing to lose but the unwanted kilos!

P.P.S. You can either keep gaining weight or you can be up to 6 kilos lighter within 5-6 weeks…. The choice is yours!