"How Does This Mosman Boot Camp Instructor Get His Clients into The Killer Shape… …Time and Time Again?"
Check Out What Some Of Our Boot Camp Mosman Clients Are Saying…
From: Dan Clay
Dangerously Fit
Boot Camp Mosman,
Sydney, 2088, NSW
Dear Mosman resident,
For well over  decade I've been helping people just like you to get into incredible shape with a fitness program that has help thousands of Sydneysiders lose ugly bodyfat, tone up their muscles and look great.
With Dangerously Fit Boot Camp Mosman You Will…
 Wake up every morning and love the reflection you see in the mirror.

 Improve your self-image and self-confidence.

 Increase your energy.

 Lose unwanted fat and tone your muscles.

 Look and feel great.

 And heaps more.
It's important to me our clients get real results that last with training that is fun… which is why we vary each session. Plus by varying the workouts we're able to stop your body from hitting a plateau (which will happen if you perform the same old workout again and again).
And the great about fitness boot camps is that it's very affordable so everyone can take part. Why pay a Mosman personal trainer $700-$800 per month when you can get better results for a fraction of the cost?
I Ask You…
 Do You want to flatten your stomach, tone your muscles and feel great?

 Do you want to say goodbye to strict diets? (Just use our easy to follow nutrition plan designed by one of Sydney's leading nutritionists).

 Do you want someone to motivate and encourage you every workout so you can push pass your limits?

 Do you want to crank up your metabolism and turn your body into a calorie-burning furnace?
Then Please, Act Now…
…There are only so many spots available and so many people we can accept in our Mosman boot camp program.
The Fastest Way To Lose Fat, Tone Up And Get Into Shape… Guaranteed!
** Special Offer – Numbers Limited!!! **
$1 One Week Trial To All Times And Locations
But First I must Warn You…
If you're the type of person that procrastinates, likes to feel bad about themselves so they can get sympathy from friends, or refuses to take action and make a positive change for themselves then our Mosman boot camp is not for you.
But… if you can imagine yourself wearing your designer clothes that are gathering dust in your wardrobe and getting spontaneous compliments from friends and family then here's what you need to do.
Just Click The Register Now Button Below To Book Yourself In For a $1 One Week Trial To See If My Sydney Boot Camps are Right For You… You're an intelligent person and I trust you'll make the right decision.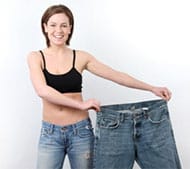 Yours in health,


Dan Clay
Dangerously Fit Personal Training
Bootcamp Mosman, 2088
P.S. Don't fall into the trap of putting off training to another day, don't let the next 12 months be the same as the last. Do something about it NOW and TAKE ACTION! Call 1800 791 446 to book your $1 two week trial.
P.P.S. The two week trial is only $1, so there's no risk and you have no obligations. If you decide not to go ahead with training you won't pay another cent – GUARANTEED!
Where to find our Mosman Bootcamp
 We meet on the sand, just opposite the sailing club.