When it comes to weight loss, one of the biggest challenges is losing weight fast, or on a deadline. It is difficult to overhaul your diet and exercise regimen so that you lose weight quickly, and even harder to keep up those changes long enough to see meaningful results. Although lots of people would like to lose weight fast, most people struggle to meet this goal, and simply are not equipped to succeed at it on their own.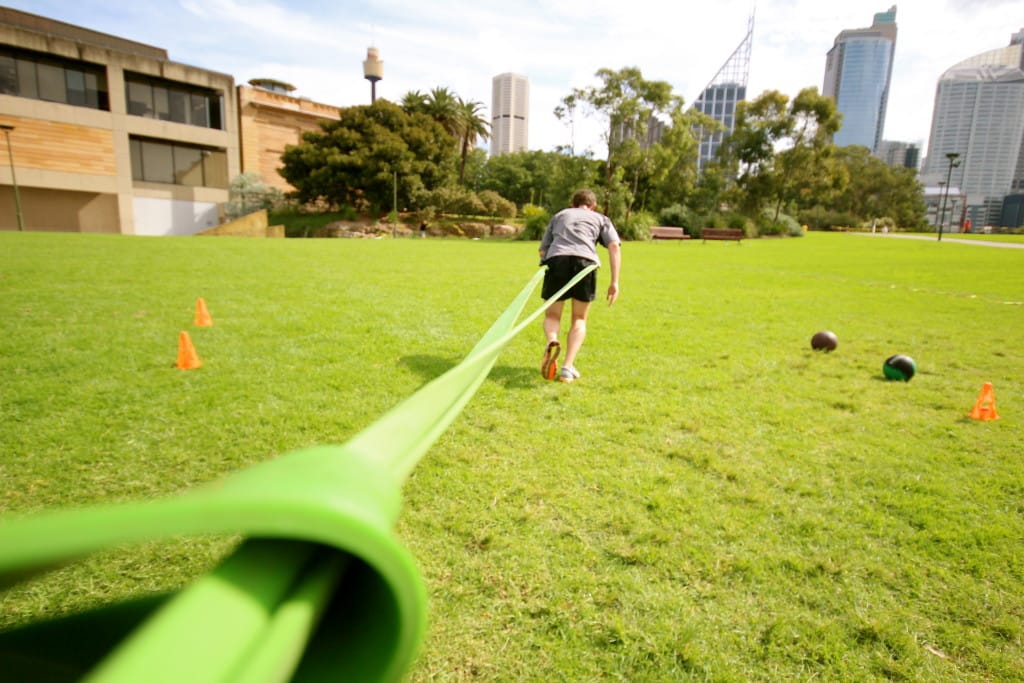 Luckily, you don't have to succeed on your own. If you attend a Gladesville boot camp, you will learn everything you need to know to lose weight quickly, safely, and sustainably. Not only that, but the boot camp environment will provide the support and discipline necessary to keep you on track to meet your weight loss goals. By attending a boot camp in Gladesville, you will put your success in the hands of accomplished professionals who know all the ins and outs of losing pounds, and you end up being far more likely to meet your goals.
But why are boot camps more successful than other exercise plans? Here are three reasons that many other people have thrived in the boot camp environment, and why you will too.
Discipline Is Everything
At the end of the day, losing weight isn't terribly complicated. If you eat fewer calories than you burn in a day, you will lose a very small amount of weight. If you lose a very small amount of weight every day, and do so for a long period of time, in total you will lose a large amount of weight. Everybody who has ever succeeded at weight loss has followed that same formula. But if it's so straightforward, then why do so many would-be weight losers fail?
The answer is discipline. It is hard to stick to an exercise regimen, especially when there are so many temptations to not exercise, not eat right, and generally fall into bad habits. Gladesville boot camps put pressure on you to avoid these destructive tendencies, and to keep working instead. If you have ever tried a diet and then given up after a few days or weeks, then your problem might not be bad diets, it might be a shortage of discipline. In that case, all you need to do to lose weight is ramp up your discipline, and you will succeed. A boot camp in Gladesville will instill the discipline you need, and you will be super fit faster than you can imagine.
Learn More, Exercise Better
Too many people who want to exercise simply don't know the correct exercises to do, or how to do them correctly. If you ask a normal person to name a few exercises, they will probably be able to tell you about pushups, sit ups, and pull ups, and they probably won't know many more than that. But there are hundreds of exercises you can do with your body weight alone, and even more you can do if you introduce a simple weight, like a small dumbbell, into the picture. Your Gladesville personal trainer will teach you a broad range of new exercise techniques, and this will keep the ones you already know from ever feeling stale or overdone. Best of all, you will be exercising your entire body, and developing every muscle group. This will hasten your weight loss, and increase your overall fitness.
Having Fun Pays
Boot camps may not sound like much fun, but they are. Unlike most people's workout routines, boot camps involve playing games, running relays, and sometimes participants even get to sing, dance, and chant out loud. Boot camps are high energy sessions that are very physically demanding, but they are also very creative in what they ask of the participants. Those who sign up for a Gladesville boot camp are often surprised to find themselves doing things like running races, singing along with their instructor and fellow students, or making up a cheer to perform at the start and finish of every session. These things make the whole process more fun and rewarding, and they keep all the participants happy and excited to be a part of the boot camp. That is critical for success.
Dangerously Fit Boot Camp
2111 Gladesville, Sydney
P.S If you have any questions or would like to book a free trial to our Gladesville boot camp, click the "Register now" button below.
[xyz-ihs snippet="005BottomRegisterAndStickers"]