Hi Guys!
I hope you are as excited as I am that the Spring is here!!  But seriously, how lucky did we get to have such a  great winter with just a few chili days.
Now it's time to ditch all the bad habits and old excuses  (you know what I mean;)) come out  and  enjoy the fresh air and sunshine while you train with us.  I mean, what can be better than outdoor training?
Recent studies confirmed that the only known major side effects of outdoor training  are: increased energy, positive mental state, and greater feeling of revitalization. And, if you are one of our "early risers", you'll get to witness the most beautiful sunrises, too !!
Now, let's get busy!! All our programs are kicking off AGAIN in September!
We have 9 months of warm weather to look forward to and NOW is the perfect time for you to get that body back in shape for your summer clothes.
Congratulations To Our Two Autumn 6-Week Body Challenge Winners… Darcy and Trina
Thank you to everyone who participated in the Autumn 6-week body challenge.
Dangerously Fit is very proud to announce and to congratulate two of our winners, Darcy and Trina!
Darcy,  (left), has lost 9.6 kilos and 9.2% of his total body weight in 6 weeks.
Trina (right) has won her 2nd challenge in a row losing 8.8 kilos and 10.6% of her total body weight in 6 weeks.
Trina has now lost 15 kilos total during the last 2 challenges!
Awesome effort guys!!
Spring 6-Week Body Challenge
DON'T PANIC!! Most people tend to pack on a few kilos during winter. I know weight gain can be very uncomfortable in every aspect of daily life, especially when it takes 45 minutes or longer to find something to wear because nothing fits right. I am here to help you lose that unwanted weight.
GET BUSY and sign up for our upcoming Sydney 6-Week Body Challenge which is kicking off SEPTEMBER 24th!
As usual, we are limiting this program to the first 150 people to register on a first come first serve basis! We limit 150 people into the program so we can give you a personalized service with your very own food diaries each week.
The 6-Week Body Challenge is FREE to all existing Dangerously Fit members on our unlimited training package.
New Members: Can register online at: https://www.dangerouslyfit.com.au/register/
*Existing Dangerously Fit members book your spot now at [email protected] or call 1300 557 735.
Or click here for more info: http://www.6weekbody.com.au/sydney-challenge/
Here's a quick video of some of our past Dangerously Fit clients…
City2Surf
Well done to everyone running last week's  City2surf  as well as big thanks to Michael for putting together such a nice program for our DF crew.
DF Elite
We are getting ready to launch, yet, another Saturday of successful  DF ELITE training program  for those of you participating in this year's tough Mudder  event in October.
This Program is FREE to all existing Dangerously Fit members on our unlimited training package and $197 to non-members.
To sign up for this training program email [email protected] or call 1300 557 735 for more info.
Dangerously Fit is Coming to the Gold Coast!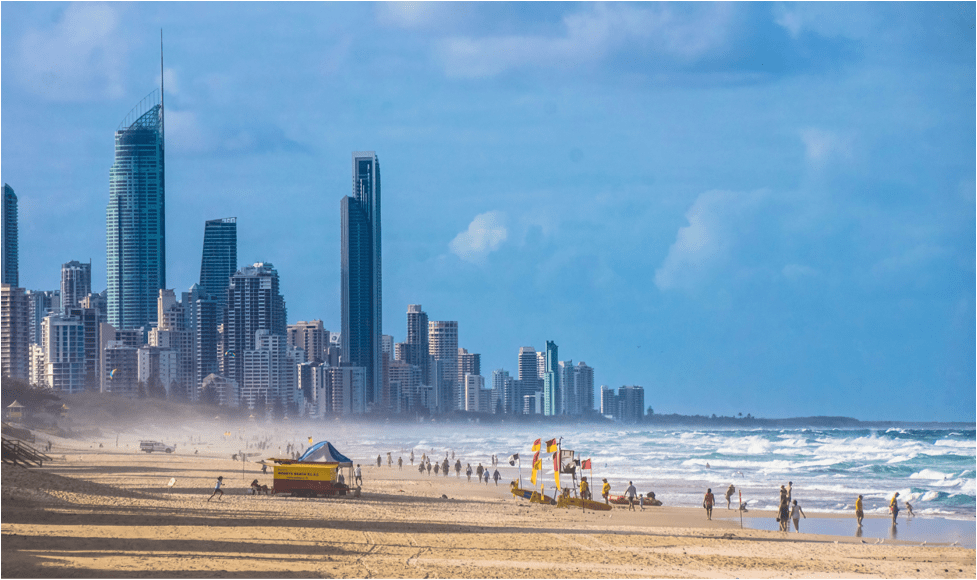 Sign up to experience what it's like to train with the best in the business.
Visit our website for more information about our programs at http://goldcoast.dangerouslyfit.com.au
For more information email us at [email protected] or call 1300 557 735.
We are here to make a difference!
DF Photo Gallery
6 Week Body Week 1 in Queens Park
6 Week Body Week 2 in Moore Park
6 Week Body Week 3 in Cooper Park
6 Week Body Week 4 in Queens Park
6 Week Body Week 5 : Bart and the Crew at Cronulla Sand Dunes
City2Surf Team ready to hit the heart break Hill
Jeremy, Michael and Karen at Spartan Race
Michael in action at Spartan Race
Yes, how many exactly??
One of Dan's Favorite Quotes..
Bondi Boxing Session
Setting up in Maroubra, thanks Franc for this amazing shot
Domain Crew at Boxing
We told you.. We train rain hail or shine! Keith in action at Rushcutters Bay
Food for thought….
Dangerously Fit T-shirt for Sale
Dangerously Fit T-shirts are now for sale, choose your color;
White, Black, Navy, Red, Charcoal, Pink, Sky Blue, Chocolate, Royal Blue, Emerald Green, Purple, Hot Pink
And your size;
Male from S to XXL, Female from 8 to 16
Price : $29.99

Referrals
Lastly…. a big thank you to everyone that referred a friend to Dangerously Fit.
We rely on word of mouth and appreciate you helping us spread the word.
Remember, if you refer a friend to Dangerously Fit and they sign up…. you'll receive a 50% discount off your next month!

Thank You!!!
Ameni Nasri
Caroline Olwill
Catherine Mc Court
Ches Cook
Christopher Bradley
Claire Negus
Clara Sullivan
Eline Rannou
Erica Marr
Georgia Dymoke
Holly Dover
Jeremy Simons
Jessica Trim
Julian Black
Laudy Melhem
Linda Le
Marianne Michiels
Marina Raffani
Rachel York
Rosalie Powell
Sasha Menik
Simon Reeves
Tara Weir
Trina Edgar
Veronica Pacheco
Will Field
Wishing you the best of health,
Dan Clay
Dangerously Fit
THANK YOU TO OUR SPONSORS…