Happy New Year!
I hope you had an awesome Xmas and are feeling refreshed, re-energized and ready to take on 2017!
I spent the holidays travelling Indonesia, I'm writing this newsletter at Denpasar airport in Bali waiting for my flight back to Sydney.
It's always good to take time out to reflect on the past year and make new goals for the New Year ahead.
Looking back on 2016 at Dangerously Fit there were a few challenges, many lessons learned and lots of great memories!
Looking ahead to 2017 we will continue to strive to bring you the highest quality programs and deliver the best results in the shortest time possible.
How about you? Did you achieve your goals for 2016… have you set new goals for 2017?
If not, then have no fear!
This year we'll be kicking off with the Sydney 6 Week Body Challenge on February 4th.
We only run this program 3 times a year, and I'm always blown away by the results our members achieve in such a short space of time.
This program has arguably transformed the lives and bodies of more people than any other fitness program in Sydney.
You can check out some of our members here
-> https://www.dangerouslyfit.com.au/review/  
The 6 Week Challenge is FREE to existing members on our 3-month program ($197 per month), or $497 to non-DF members.
Click the link below for more information…
-> http://www.6weekbody.com.au/sydney-transformation-challenge/
If you would like to register:
Non Members: Please click HERE
Existing Members: Please email the office [email protected] and secure your spot today, we limit the program to the first 150 people to register and always sell out!
And if you don't live in Sydney…  we still have you covered.
Our 'Online Body Transformation' program is available to you wherever you are. It's the exact same system we've been using at Dangerously Fit for over a decade, with our nutrition plan, meal plans and workout videos all now available on the new Dangerously Fit membership site
Click here for more info!
What's Been Happening at Dangerously Fit?  
Spring 6 Week Body Challenge
The Dangerously Fit 6 week challenge is more than just a weight loss program… we designed the challenge to change you mentally, physically and to program new habits into your lifestyle that you can continue long after the challenge has finished.
As usual, only the most focused and dedicated members finished the 6 weeks, and we had many fantastic results at the weigh in.
A big congratulations to our winners Graeme and Marianne… and to the red team who won the team event 4-1-1!
Here are the winners results;
Men
Graeme lost 13.1 kilos and 14.04% of his total bodyweight
Ladies
Marianne lost 9.7 kilos and 11.93 of her total bodyweight
All this in just 6 weeks!
Check out their stories below;
Xmas Party  
Thanks for coming to our Dangerously Fit Xmas drinks everyone, great to see so many of the DF crew in civvies and outside of training.
More social events planned for 2017, here's a pic from quite early on in the evening with everyone still looking fresh.
DF Photo Gallery
6 Week Body Week 1 in Bondi Beach
6 Week Body Week 2 in Cooper Park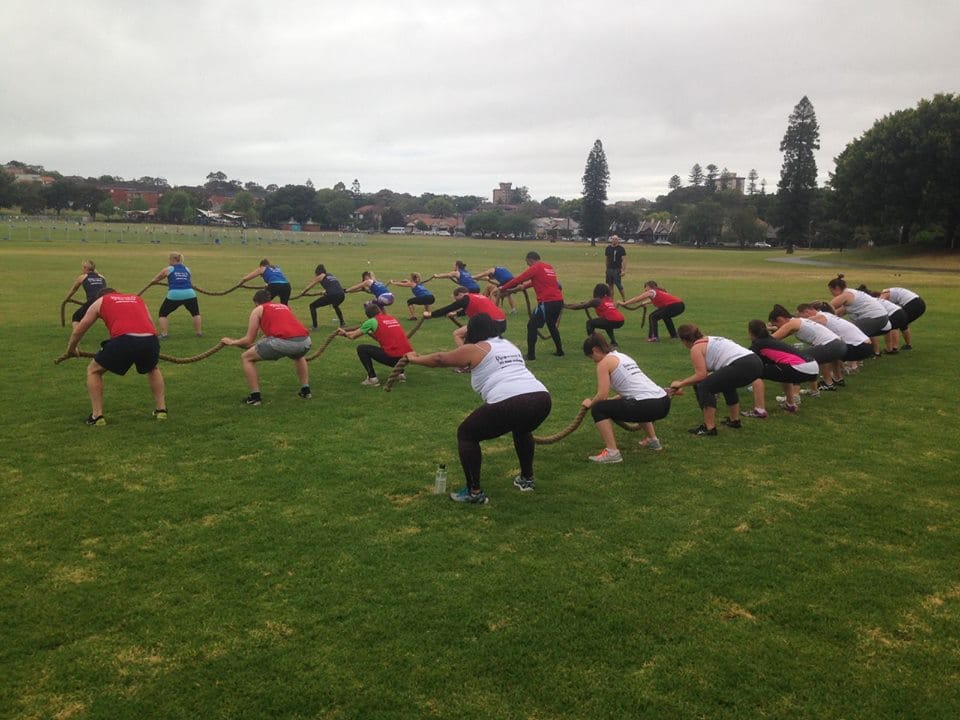 6 Week Body Week 3 in Queens Park
6 Week Body Week 4 in Moore Park
6 Week Body Week 5 in Bondi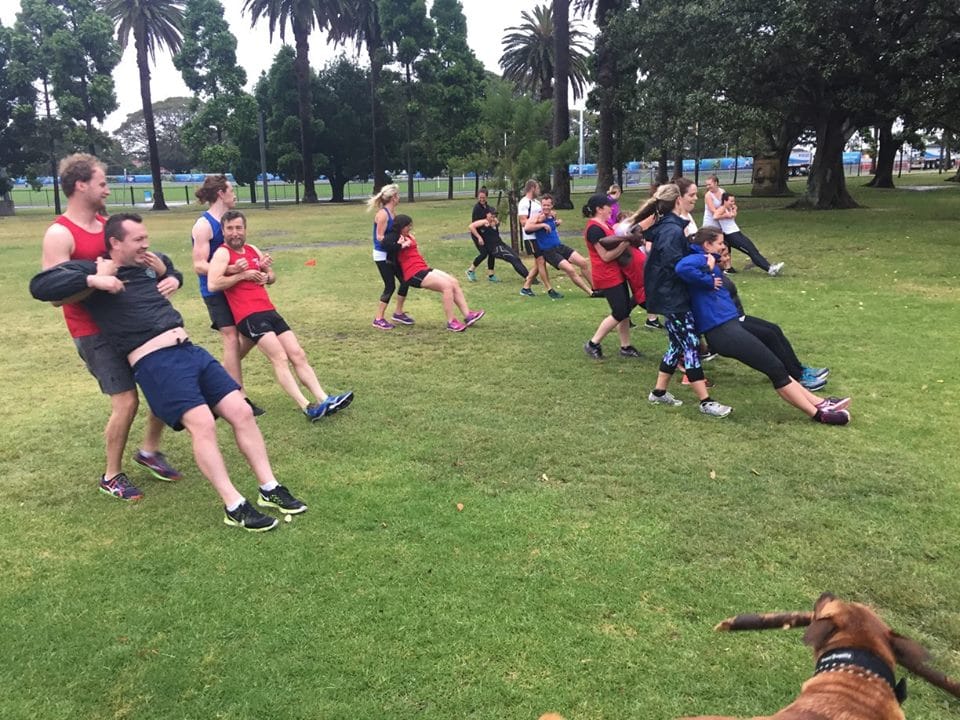 6 Week Body Week 6 in Kippax Lake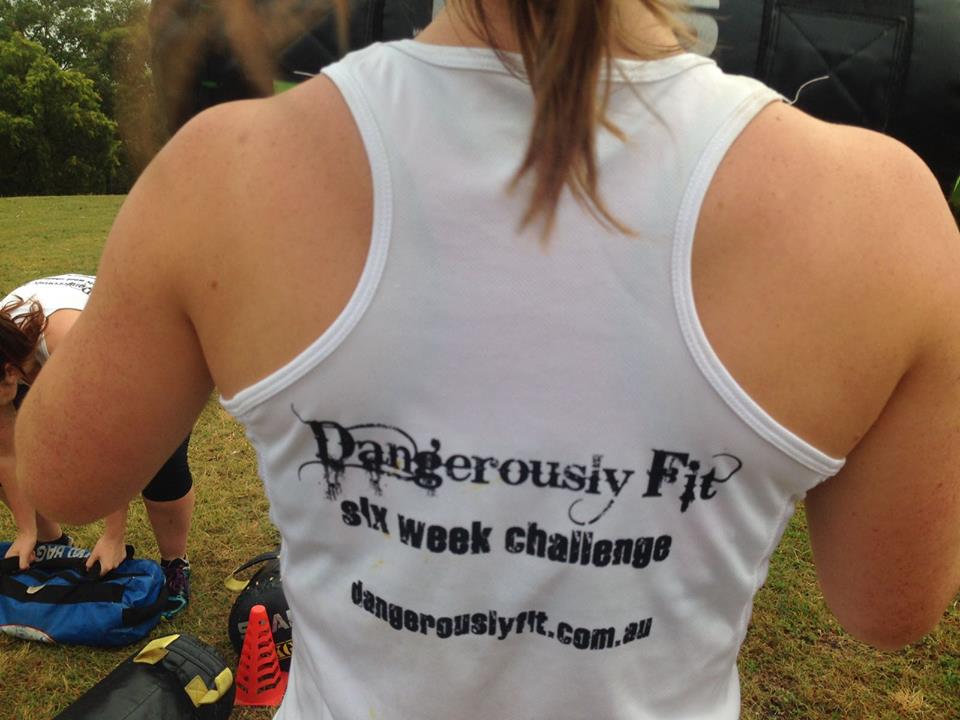 Our 6 Week Body Singlets
Bondi Crew rising with the sun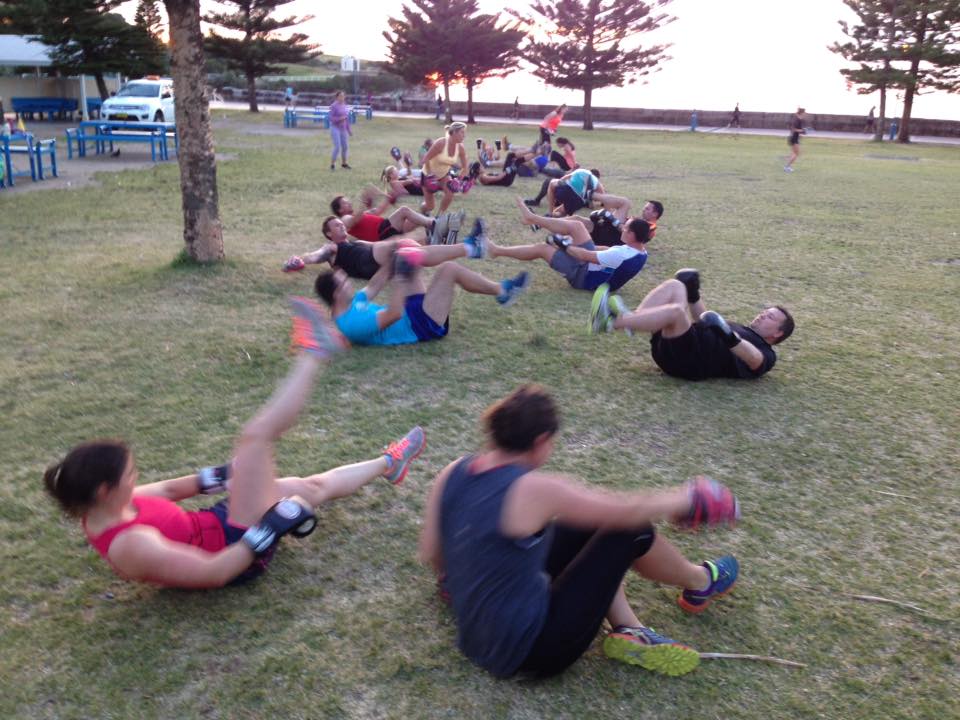 Coogee Crew Working hard on the abs

Domain Crew always bubbly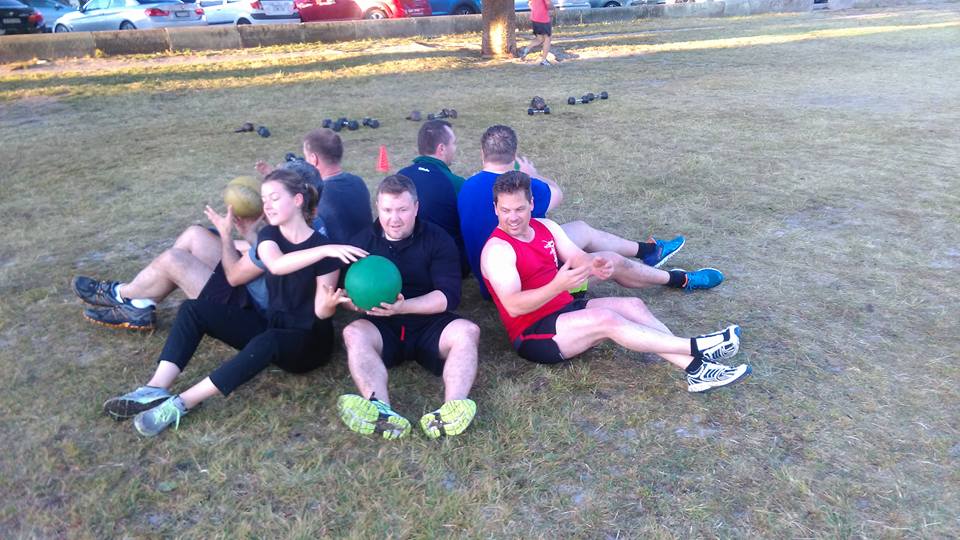 Queens Park Crew sharing the pain
Some usual suspects of the Rushie crew with Michael
Maroubra Crew in action
DF Crew at the Cronulla Sand Dunes
Friday Morning Yoga Class in Bondi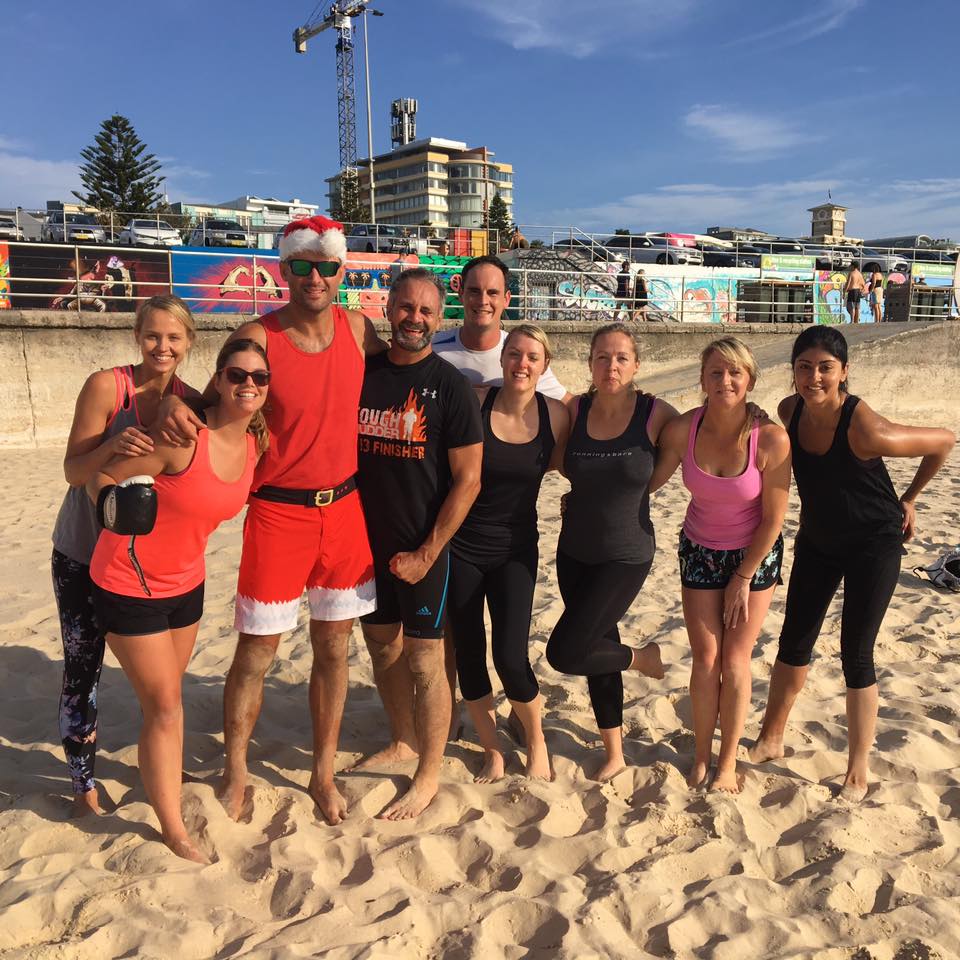 Special Treat with Santa Bart in Bondi before the break
Dangerously Fit T-Shirt for Sale
Dangerously Fit T-shirts are now for sale, choose your color;
White, Black, Navy, Red, Charcoal, Pink, Sky Blue, Chocolate, Royal Blue, Emerald Green, Purple, Hot Pink
And your size;
Male from S to XXL, Female from 8 to 16
Price : $29.99

Referrals
Lastly…. a big thank you to everyone that referred a friend to Dangerously Fit.
We rely on word of mouth and appreciate you helping us spread the word.
Remember, if you refer a friend to Dangerously Fit and they sign up…. you'll receive a 50% discount off your next month!

Thank You!!!
Alice Scott
Ashleig Devine
Brett Gordon
Brian Scerri
Brooke Howard
Camilla Henderson
Danny Ginzburg
Darcy Jackson
Dyah Purnomo
Eline Rannou
Franc Biffone
Gary Smyth
Hannah Maiden
Jeanne Ilves
John Di Francesco
Killian Donnelly
Kimberley Tibrook
Kimia Salehi
Laura Rotarescu
Leisa Furnari
Liz Evens
Luisa Stead
Macia Diamond
Marina Konokhova
Natalia Gonzalez
Nathan Hyde
Norbert Kovacs
Pettiya Fenner
Rebecca Ship
Ryan Watkinson
Siobhan Twomey
Tatiana Garcia
Trina Edgar
Veronika Harachova
Wishing you the best of health,
Dan Clay
Dangerously Fit
THANK YOU TO OUR SPONSORS…